Iran, Croatia boost cooperation
December 16, 2018 - 19:2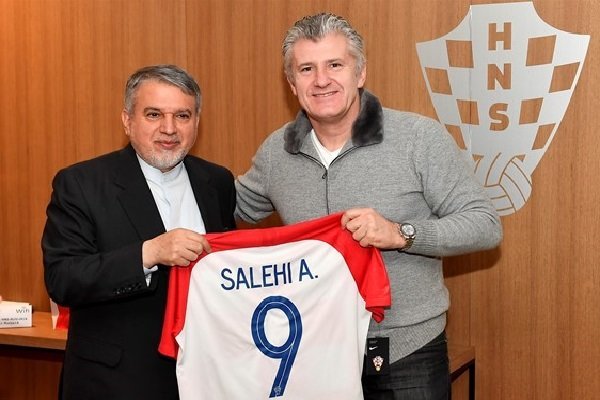 TEHRAN - Reza Salehi Amiri, President of Iran's National Olympic Committee (NOC), met with his Croatian counterpart Zlatko Mateša on Saturday.
In a meeting which was held at the Croatian Olympic Committee (COO) headquarters, both sides agreed to further strengthen bilateral relations in sports fields.
Salehi Amiri was accompanied by Iranian Ambassador to the Republic of Croatia Mohammad Reza Sadegh and head of Iran Swimming Federation Mohsen Rezvani in the meeting.
Zlatko Matesa, former Prime Minister of Croatia, who currently is President of the Croatian Academy of Sciences, President of the Croatian Football Federation, Davor Suker, and head of the Croatian Olympic Committee's Department for International Cooperation, Ljiljana Ujlaki Subic attended the session.
The two sides agreed to step up experience sharing in the sports field and exchanges of athletes, coaches, teachers and sports knowledge, especially in football and water sports.
"Croatia's sport has improved a lot in the recent years. For example, the country's football advanced to the final match of the 2018 FIFA World Cup and they can be a role model for others," Salehi Amiri said.
"Iran also is strong in some sports and our athletes have performed well in Asia and in the world. But we believe that we need to strengthen our sports in the future," he added.
Salehi Amiri also met with Suker in this meeting.
The legendary Croatian footballer, who helped the Chequered Ones finish third in the 1998 World Cup, said he is interested in visiting Iran in the near future. Suker also said the Croatian U-23 football team can travel to Iran to play friendly match with Iran Olympic football team.
Reporting by Masoud Hossein