Tehran conference exploring "Iran in Transition"
December 17, 2018 - 21:14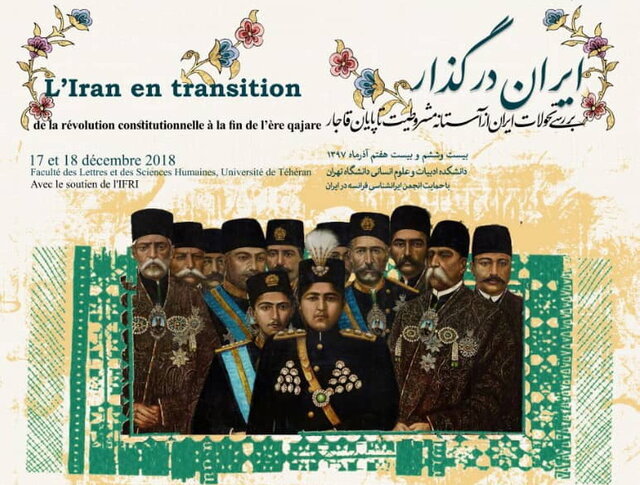 TEHRAN – Political and social developments of Iran in the early 19th-century is being addressed in a two-day conference, which on Monday opened at the University of Tehran.
Titled "L'Iran en transition: de la révolution constitutionnelle à la fin de l'ère qajare," the event is explores the Persian Constitutional Revolution, also known as the Constitutional Revolution of Iran, that took place between 1905 and 1911.
It also turns the spotlight on the fall of the Qajar Dynasty (1794–1925), ISNA reported.
The event is supported by the Institut Français de Recherche en Iran, a Tehran-based archeological and historical institute which is part of the cultural wing of the French Embassy, and the Istanbul-based IFEA (Institut Français d'Études Anatoliennes).
The Constitutional Revolution opened the way for massive change in Persia, heralding the modern era. It saw a period of unprecedented debate in a burgeoning press as well.
AFM/MG