Spy services of neighbors have targeted Iranian security: Alavi
December 18, 2018 - 20:32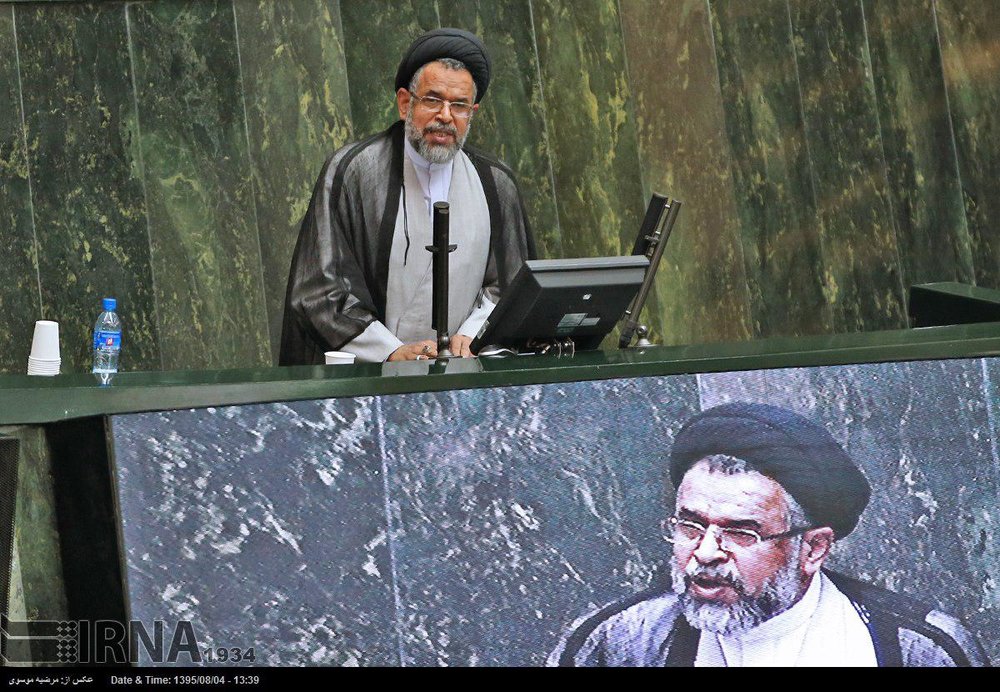 TEHRAN - Iranian Intelligence Minister Mahmoud Alavi said on Tuesday that spy services of certain neighboring countries along with extra-regional countries are taking actions against security of Iran and provide "logistical support" for terrorist groups.
"We are in a situation in which the spy forces of the Zionist regime have fully embarked on taking actions and organize terrorist teams in coordination with the criminal U.S. and anti-revolutionary movements," he told the parliament.
The intelligence chief said these countries are training terrorist groups and providing money to them.
Elsewhere, he said that Iran's Intelligence Ministry annually foils 97-98 out of 100 terrorist moves.
"There is no intelligence force in the world that claims foiling 100 percent of terrorist actions," he added.
On December 6, a suicide car bomber attacked a police headquarters in the port city of Chabahar, killing two policemen and wounding several others including civilians. The so-called Ansar al-Furqan terrorist group later claimed responsibility for the assault.
After the attack, Foreign Minister Mohammad Javad Zarif in a post on his tweeter account said, "In 2010, our security services intercepted and captured extremists en route from the UAE."
Alavi dismisses claim of U.S. green card to officials as absurd
Alavi also rejected claim that the U.S. has granted green cards to 2,500 Iranian officials, saying such a claim is "unfounded", "invalid" and a "lie" which was spread by anti-revolutionary TV channels.
Fox News reported in July that the Obama administration granted citizenship to 2,500 Iranians, including family members of government officials, while negotiating the 2015 Iran nuclear deal.
NA/PA