Iran says not to let U.S. carriers come close to territorial waters
December 24, 2018 - 20:10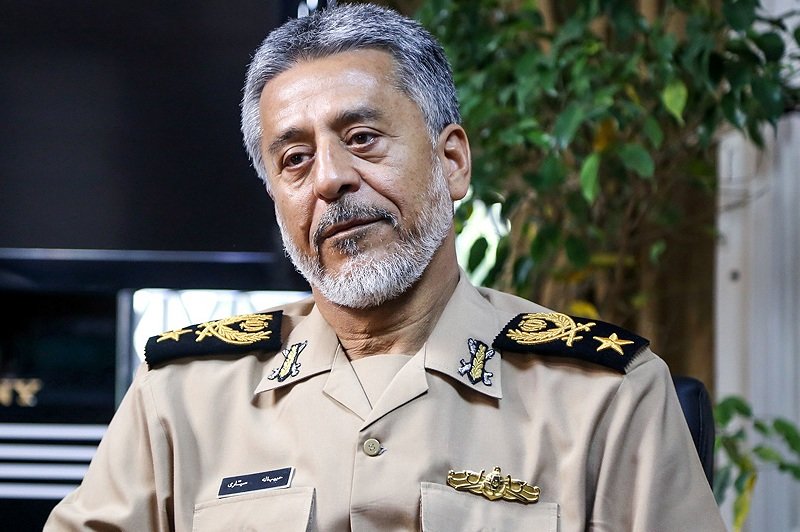 TEHRAN - Habibollah Sayyari, the deputy army chief for coordination affairs, said on Monday that Iran will not let U.S. aircraft carriers come close to its territorial waters.
The remarks by the admiral came as a U.S. aircraft carrier, Stennis, sailed into the Persian Gulf on Friday.
On the sidelines of a ceremony, Sayyari downplayed the presence of the carrier in the Persian Gulf, saying "They cannot take any action against us, because we are fully prepared to counter them."
Pointing to Iran's advances in defense area, he said good advances have been reached by a proper use of financial resources.
On Saturday, the Islamic Revolution Guard Corps (IRGC) held military drills in the Persian Gulf, displaying the defensive and offensive power of Iran.
For the first time, anti-helicopter mines (AHM) were tested in the drills.
The anti-armored units of the IRGC Ground Force exercised operations to regain the regions occupied by the mock enemy.
According to the Fars news agency, the BMP personnel carriers were unloaded from a landing craft and entered the coastal areas to evacuate the commandos to free the occupied territories.
The T72 tanks of the IRGC Ground Force also advanced towards the freed areas by leaving their positions in coastal areas and conducting operations.
Reportedly, IRGC vessels followed the carrier and its accompanying warships when it entered the Persian Gulf, at one point launching rockets nearby.
According to the Associated Press, an Iranian ship could also be seen with photographers and journalists observing the aircraft carrier.
"The Iranian craft drove in front of our ship and stopped and tried to capture their own sort of picture of what was going on," said Navy Captain Randy Peck, commanding officer of Stennis, told the AP.

NA/PA