India, China hold joint military drill
December 25, 2018 - 11:35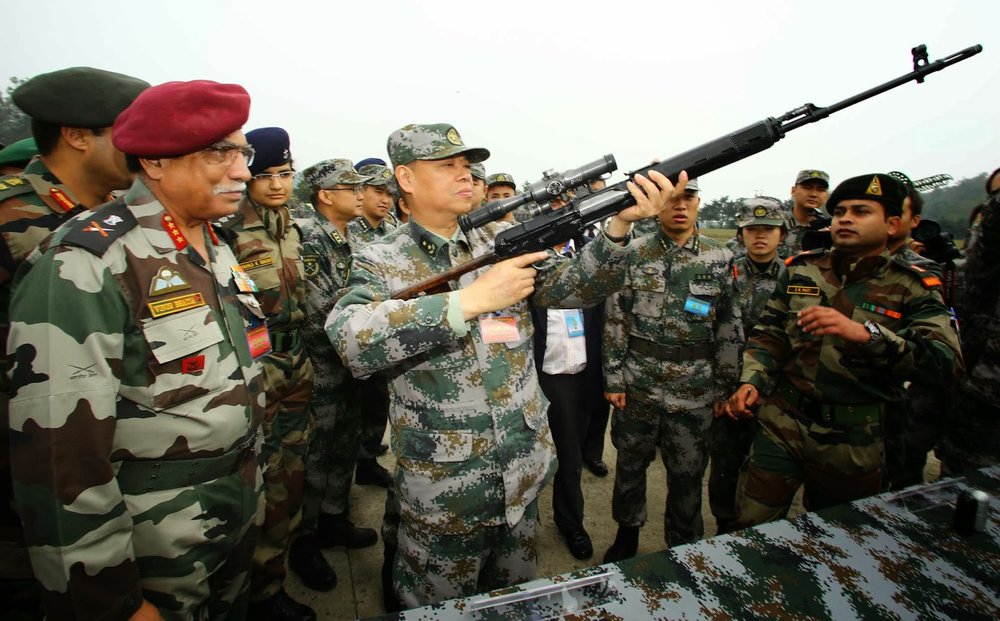 TEHRAN - As part of their military collaboration, India and China held fortnight-long joint anti-terrorism training drill in Chengdu, capital of southwest China's Sichuan province. The last exercise of the drill was a joint operation in the setting of an urban neighborhood and included a hostage rescue, said a report.
The joint training has not only upgraded combat capabilities but also enhanced mutual understanding and friendship between Chinese and Indian officers and soldiers, said Maj. Gen. Li Shizhong, a senior representative of the Chinese People's Liberation Army.
Code-named 'Hand-in-Hand 2018', the 12-day event has been the seventh joint anti-terrorism training between the Chinese and Indian armed forces since 2007.
This drill was held after a gap of a year as the drills were not held following the 73-day military standoff between the two armies at Doklam which led to tensions between the two countries.
The specially-designed drills were in the spirit of the summit at Wuhan early this year between Prime Minister Narendra Modi and President Xi Jinping to improve relations between the two militaries.
The exercises concluded with mixed teams from both armies demonstrating seven rounds of different counter-terrorism drills practiced by them since December 11.
"The aim of the Hand-in-Hand exercises is to build closer relations between the militaries of India and China. The exercises involve tactical-level operations in an international counterinsurgency/counterterrorist environment as per UN mandate," said a tweet by Indian Embassy in China.