Pakistan PM raises Kashmir with UN chief
December 25, 2018 - 11:50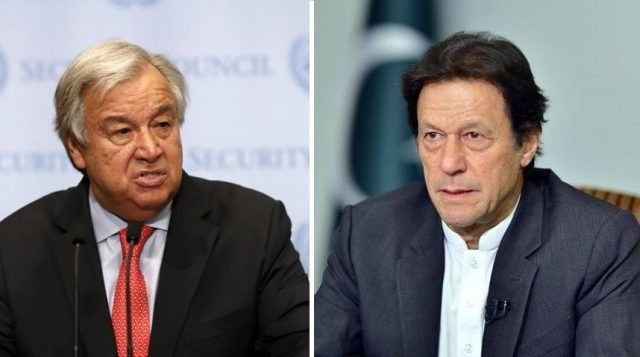 TEHRAN - Pakistan Prime Minister Imran Khan telephoned United Nations chief Antonio Guterres this week and raised the issue of Kashmir, a U.N. spokesman has said. Stephane Dujarric, the spokesman for the U.N. Secretary-General, did not divulge details about the conversation between Mr. Khan and Mr. Guterres but confirmed that the phone call took place.
India's external affairs ministry spokesperson Raveesh Kumar in response said that "the statements coming out from their side demonstrates the insincerity and duplicity".
In response to India's strong retort to Mr. Khan that Pakistan should mind its own business and that Kashmir is an integral part of India, Mr. Dujarric said, "Our position on Kashmir has been reiterated. There is an observer group as mandated by the Security Council," referring to the U.N. Military Observer Group in India and Pakistan (UNMOGIP).
"It's only normal that the Secretary-General speak to Heads of Governments and Heads of State and, as I said, I can confirm that the call took place and that the Prime Minister raised the issue of Kashmir," Dujarric said.
In recent tweets, following the killing of seven civilians in the disturbed Himalayan region claimed by both India and Pakistan, PM Khan said that "Kashmiris must be allowed to decide their future".
India maintained that the UN observer group in Kashmir has become irrelevant after the Shimla Agreement and the consequent establishment of the Line of Control (LoC).