All U.S. plots against Iran have ended in failure: Rouhani
December 25, 2018 - 20:18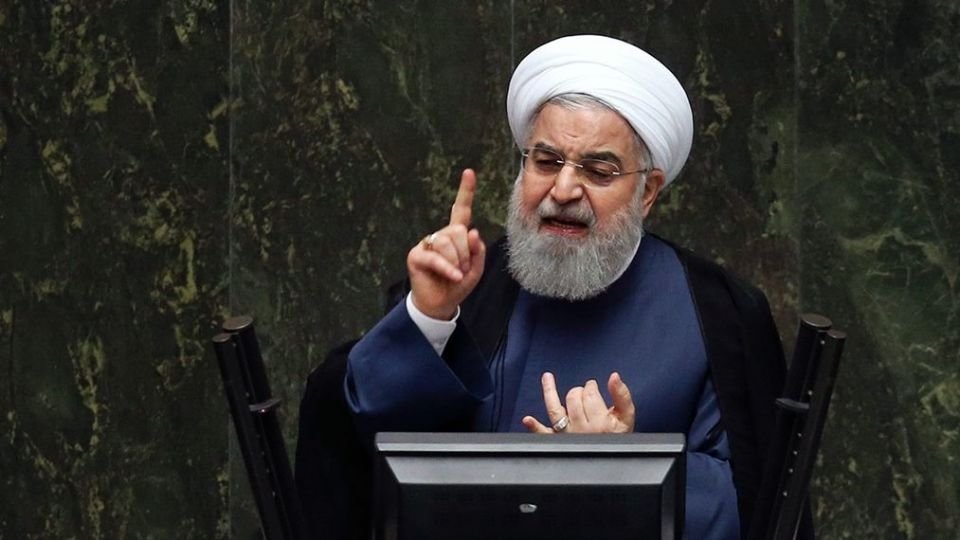 TEHRAN – President Hassan Rouhani said on Tuesday that U.S. plots against Iran have all resulted in failure, noting that Washington has been isolated globally more than ever.
Rouhani made the remarks as he presented the national budget bill to the Parliament for ratification.
Rouhani submitted his government's national budget bill to the Majlis as the Trump administration has imposed harshest sanctions against Iran in violation of international law.
Rouhani said about a third of the $405 billion budget bill consists of subsidies for low income groups.
The U.S. sanctions will affect people's lives and economic growth but fail to bring the government to its knees, Rouhani said.
He went on to say that the U.S. regards Iran as the main impediment to its plots in the delicate Middle East region.
The U.S. tried to create chaos in Iran's market in order to disappoint people's hopes for future and to fabricate a notion that Iran's ruling system is ineffective, he pointed out.
Unlike the past when the U.S. could win support from many countries at the UN Security Council, today the U.S. has become isolated and is left alone in its plots against Iran, the president remarked.
The U.S. which always sought to isolate Iran has now become the most isolated country itself, he stated, adding that Washington was ignored by international organizations such as the UN Security Council, the International Atomic Energy Agency, and major countries in the world such as China and Russia when it decided to pull out of the 2015 Iran nuclear deal.
"Only America itself and two or three of its proxies are following this path (against Iran)," Rouhani stressed.
He went on to stress the need for close interaction with all world countries, except a few states feuding with Iran, noting that stronger foreign relations and more allies will help the Islamic Republic.
In May, President Trump unilaterally pulled the U.S. out of the nuclear deal, officially called the Joint Comprehensive Plan of Action (JCPOA), and ordered sanctions against Iran. By doing so, the U.S. violated the UN Security Council Resolution 2231 that endorsed the multilateral agreement.
SP/PA