By Syed Zafar Mehdi
'Extermination' of Shias continues in Pakistan
December 27, 2018 - 10:25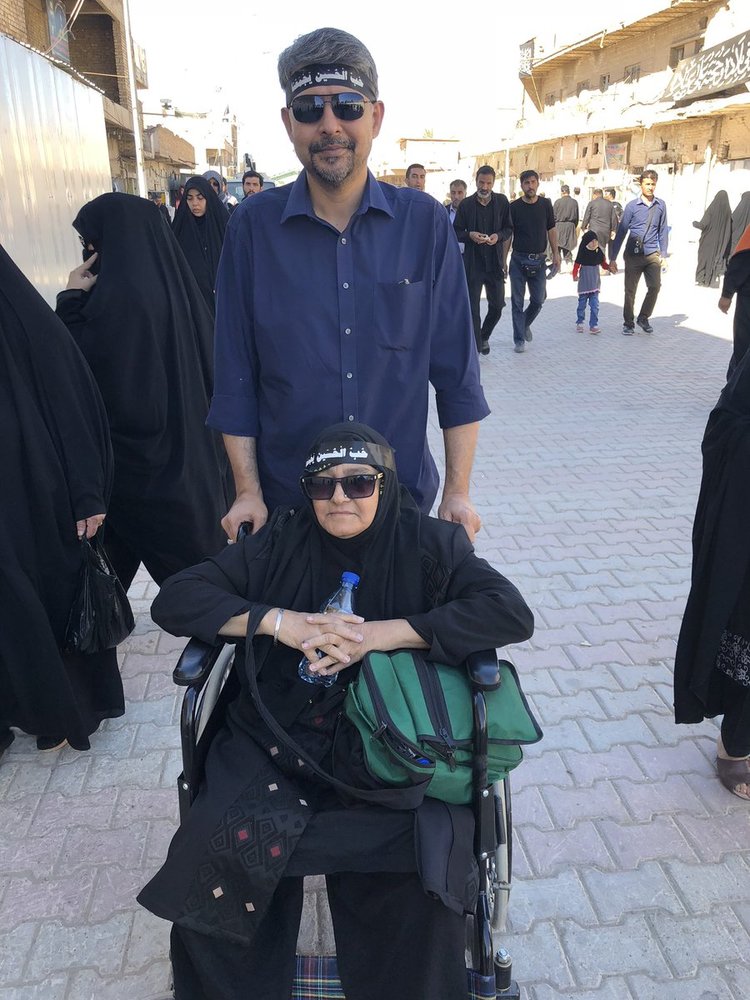 TEHRAN - A prominent political leader and former member of Pakistan's national assembly was gunned down by 'unknown assailants' in the port city of Karachi late on Tuesday. Syed Ali Raza Abidi, a former leader of Muttahida Qaumi Movement (MQM), was not your average, reticent, self-effacing politician. He was someone who voiced strong, unpopular political opinions, without fear or favor.
Just hours before his cold-blooded murder in the upscale Karachi neighborhood, the social media-savvy entrepreneur-turned-politician had blasted the Imran Khan-led Pakistan Tehreek Insaaf (PTI) for being hand-in-glove with the National Accountability Bureau (NAB), a government body responsible to streamline efforts against corruption.
Although no group has yet claimed responsibility for Abidi's targeted killing, observers believe it could be the handiwork of forces that have killed people like Amjad Sabri, Khurram Zaki and Sibte Jafar in recent past. The inimical forces that seek extermination of 'others' in the Islamic republic of Pakistan.
Incidentally, the deadly attack on Abidi, a prominent Shia politician, took place the day Pakistan marked 142nd birth anniversary of Mohammad Ali Jinnah, country's founder who had envisioned a state where all Muslims, actually all citizens, would co-exist peacefully. Jinnah's dream, unfortunately, has been hijacked by the radical Takfiri forces today.
Pakistan is home to second largest Shia population in the world, after Iran, with over 18-20 million Shia citizens. The earliest incidents of violence against the community go back decades but the systematic persecution of Shias, according to historians, started during Zia ul Haq's dictatorship in 1980s.
The military and intelligence agencies aided terrorist groups like Lashkar-e-Jhangvi and Sipah-e-Sahaba Pakistan, the offshoots of Wahhabi school of thought, which Zia adhered to. Over the years, the groups have become stronger with tacit support of secret local and foreign agencies.
According to official statistics, since 2001, more than 5,000 Shias have been targeted and killed in Pakistan.
In September this year, a report by UK-based Global Extremism Monitor made a stunning disclosure. Ninety five percent of sectarian violence all over the world in 2017, it said, was focused on the Shia community. And Pakistan figured on a list of countries most affected by violent religious extremism.
It won't be exaggeration to state that in the killing fields of Pakistan death is a statistic. There have been countless attacks on the members of Shia community – politicians, activists, artists, teachers, clerics – in recent years. The manner in which most of these targeted attacks are carried our bear striking similarity.
Human rights campaigners have often blamed country's security and intelligence agencies of either being involved in the attacks or incapable of dealing with the scourge.
In Karachi, for example, people are no strangers to violence and vicious targeted killings. If you fit a certain stereotype, you are a potential target. There are heartrending tales of helplessness, bravery, resistance, loyalty, pride and honor.
To their credit, Shias of Pakistan are a proud community and staunch nationalists. It is the unflinching love for their country that gives them courage to walk the tightrope between life and death.
Just last month, a suicide bomber rammed through a market place outside a Shia religious seminary in border district of Khyber Pakhtunkhwa province, killing at least 30 people.
Pakistan's minister for human rights Shireen Mazari blamed the U.S. failures in neighboring Afghanistan for the attack. "As the U.S. fails in Afghanistan, Pakistan should be prepared for fallout and we must ensure greater security for our tribal areas especially protection of our people," she tweeted.
In May this year, Hazara Shias in southwestern Pakistani city of Quetta held five-day sit-in against the unrelenting targeted killings. Pertinently, the country has a grim history when it comes to targeted attacks on Hazara Shias.
The community has been targeted for more than a decade, with attacks mostly claimed by Lashkar-e-Jhangvi and Sipah e Sahab Pakistan (SSP). According to Pakistan's National Commission for Human Rights, at least 509 Hazaras have been killed in Quetta since 2013.
The phenomenon of 'disappearances' has also assumed alarming proportions in recent years. More than 140 Shias have 'disappeared' in the country over the past two years, according to reports. The families believe they were taken into custody by the intelligence agencies for alleged links to Zainabiyoun Brigade, a Pakistani militia fighting against foreign-backed mercenaries in Syria.
Violence against Shias in Pakistan, whether in Karachi, or Quetta, or Parachinar, or Sehwan Sharif, or Noorani Shah, or Shikarpur reflects systematic extermination of Shias in the country. This diabolic project is designed and conceived in Riyadh and executed by their lackeys across Pakistan.
Why is the killing of innocent Shia civilians no longer a soul-wrenching episode in Pakistan, Saad Rasool wrote in The Nation. Perhaps because, as The Daily Times editorial noted, "it has become part and parcel of living in Pakistan, and to accept that Shias are killed as a matter of routine violence."
Abidi's killing, regardless of what some 'social media warriors' may proclaim, has to do with his sectarian identity as much as his political affiliations. His tragic death has generated palpable buzz on social media with condemnations pouring in from all quarters, including his political opponents, but it will fizzle out soon. Like other Shia victims before him, he will also be forgotten. He will also be reduced to a statistic.