Tehran, Islamabad to expand co-op in road transportation
December 28, 2018 - 23:51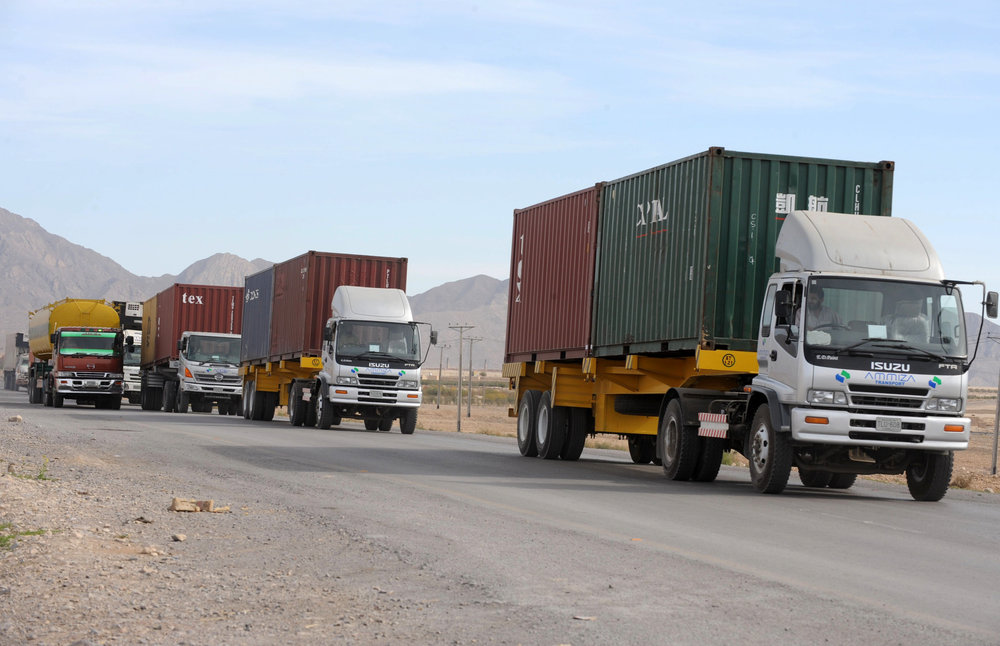 TEHRAN – Iran and Pakistan signed a memorandum of understanding (MOU) to expand cooperation in international road transportation, IRNA reported on Thursday citing the portal of Iran Road Maintenance and Transportation Organization.
As reported, based on the MOU which is prepared in 24 articles, over 60,000 trucks and more than 300,000 passengers will be exchanged between the two sides annually and the two sides will take necessary measures to further improve cooperation in this area.
Iran and Pakistan also intend to increase the current $1-billion bilateral trade to $5 billion.
Earlier in July, Iran and Pakistan established an electronic connection between the customs administrations of the two countries using e-TIR system.
The TIR system not only covers customs transit by road but a combination is possible with other modes of transport (rail, inland waterway, and even maritime transport), as long as at least one part of the total transport is made by road.
E-TIR system allows the two countries to have access to all related information at any time, and view the information of the cargo before delivery which is useful for both sides and decreases the risk of deception, accelerates customs formalities and reduces the costs.
EF/MA