Education minister celebrates New Year with Christian students 
January 1, 2019 - 20:18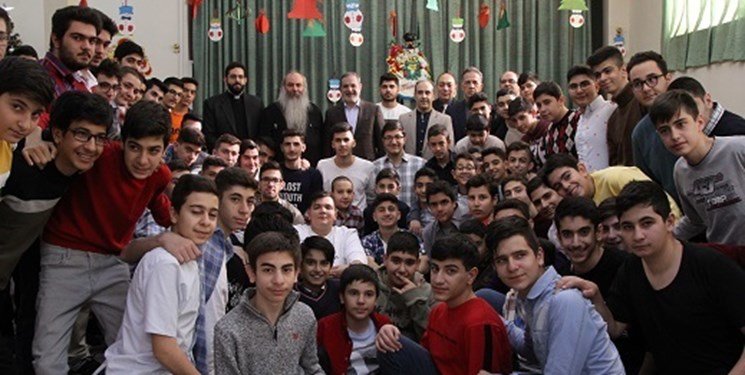 TEHRAN — Iranian Education Minister Mohammad Bat'haei celebrated the New Year with Christian students at Gouhar School in Tehran on Tuesday, Fars news agency reported on Tuesday. 
Upon his visit to the school, Bat'haei wished a happy New Year for the students and their families as well.
Christianity has a long history in Iran but it has always been a minority religion relative to the majority state religions (Shia Islam). According to a survey conducted by Iran's Statistical Center from Iranian calendar year 1335 (March 1956-March 1957) to 1390 (March 2011-March 2012) the population of religious minorities has decreased in Iran. They constituted 3 percent of the 75 million population in the year 1390.
MQ/MG