2018 deadliest year in a decade in Kashmir
January 2, 2019 - 20:14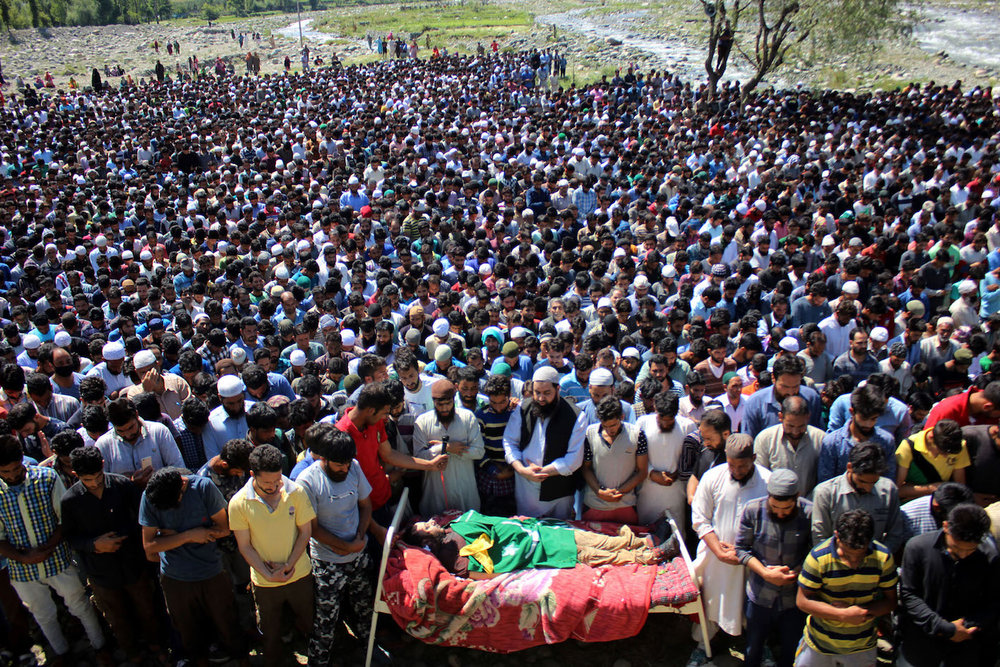 TEHRAN -The year gone by has been the most deadly year in a decade in Indian-controlled Kashmir, as the disturbed region continues to reel under fierce fighting between Indian forces and militants.
On New Year 's Eve, Indian forces said they neutralized two infiltrators coming from Pakistan, blaming the neighboring country for the three-decade-old conflict that has claimed tens of thousands of lives.
The Jammu-Kashmir Coalition of Civil Society (JKCCS), a Kashmir-based rights group, listed 586 dead in its annual 2018 toll: 267 militants, 160 civilians - including 31 children - and the rest, state police and Indian armed forces.
The list did not include dozens of people killed in firing between the Indian and Pakistani troops across the border in Kashmir region. The two sides have traded fire on several occasions this year, resulting in civilian casualties on both sides, and escalating political and diplomatic tensions.
The numbers of slain militants and security forces are both the highest for a decade, as are the nearly 800 recorded clashes.
The security situation in the disturbed region claimed by both India and Pakistan has deteriorated alarmingly over the past few years since the killing of young rebel commander Burhan Wani.
Indian government's 'Operation All-Out' to flush out militant groups has been successful to a large extent but it has also motivated more young and educated Kashmiri youth to take up arms and join the fight against the Indian state.