Iran marks Jahan Pahlevan Takhti's 51st death anniversary
January 7, 2019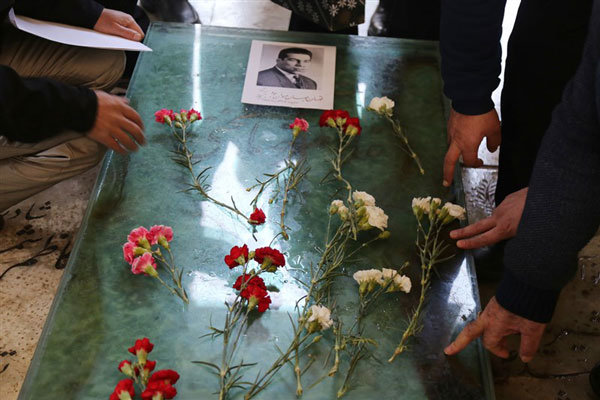 TEHRAN – The Iranian top sports officials, athletes and fans marked the 51st death anniversary of legendary wrestler Jahan Pahlavan Takhti.
The ceremony was held on Monday at Ibn-e Babouyeh cemetery in southern Tehran, near Shahr-e Ray, where Takhti is commemorated every year by the Iranians.
"We have come together here to commemorate Takhti's 51st anniversary. He is a legend whose story will live on for 500 years," head of Iran's National Olympic Committee Reza Salehi Amiri said.
"A Pahlavan will always be remembered in people's hearts," he added.
Takhti was born in 1930 in a working-class district of southern Tehran. He competed in the Helsinki 1952 Olympics, and became one of the first Iranian athletes to win a medal in the global games.
Four years later, during the 1956 Melbourne games, he would become the very first Iranian to win an Olympic gold together with fellow freestyle wrester Emam-Ali Habibi, who won his gold later that same day.
He also claimed a silver medal in 1960 Rome.
Takhti won two World Championships gold medals in 1959 Tehran and 1961 Yokohama.
The freestyle wrestler has also seized a gold medal in the 1958 Asian Games held in Tokyo, Japan.
He is the most famous wrestler in Iranian history. The legend was known for his chivalry and sportsmanship and continues to symbolize the essence of sports to the Iranian people.