Iran-Tajikistan cooperation essential to fighting terrorism: MP
January 15, 2019 - 22:50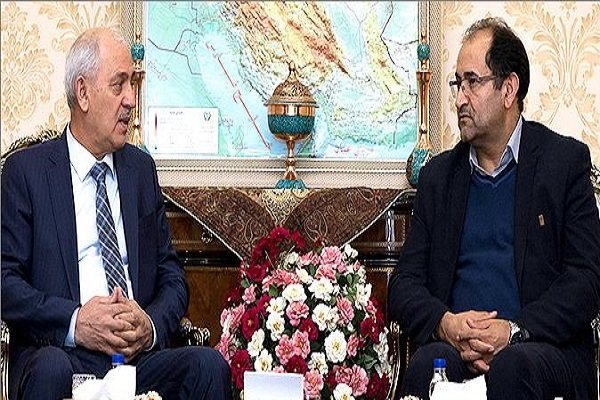 TEHRAN - Jalil Rahimi Jahanabadi, an Iranian MP and head of the Iran-Tajikistan parliamentary friendship group, said on Tuesday that Iran-Tajikistan cooperation is essential to fight terrorism.
During a meeting with Tajik Ambassador to Tehran Emomzoda Nematullo, Rahimi Jahanabadi said, "The Islamic Republic of Iran paid a high price in fighting terrorism in the region, however, unfortunately, certain Hebrew-Arab countries, because of their own regional benefits, seek to pretend that Iran is behind extremist movements."
Pointing to commonalities between the two countries, he said, "There are capacities of cooperation in various spheres between the Islamic Republic of Iran and Tajikistan."
He also called for expansion of parliamentary relations.
The Tajik ambassador described the relations as "good" and "friendly".
Nematullo said, "Deep historic and cultural affinities between the two countries will result in boosting ties."
Elsewhere, he said that Iran and Tajikistan are forerunners in fighting terrorism and extremism in the region.
NA