'Thalassemia patients complain over expensive medicine' 
January 17, 2019 - 2:15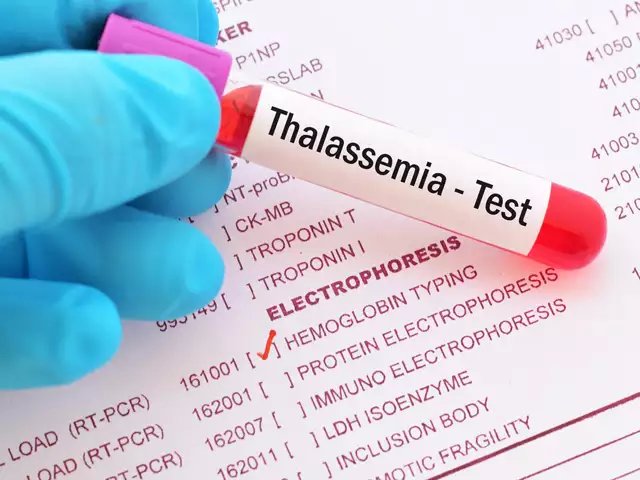 TEHRAN- Thalassemia patients are having a hard time as the price of their medicine has quadrupled; whereas, last year the same medicines were free of charge, said head of the Iranian Thalassemia Society. 
"We contacted both Majlis (the Iranian Parliament) and the president to take proper measures to lower the price of thalassemia medicine and they have provided the companies with proper funds to do so, but there has been no change in prices," said Meisam Ramezani.
"Thalassemia patients experience severe problems if they don't take their medicine. Every day, we get more than 100 phone calls from thalassemia patients who are complaining about not having access to their required medicine. If the situation doesn't change until the year end (March 20), we will witness many deaths in the next year," Ilna quoted Ramezani as saying on Tuesday.
"Foreign Thalassemia medicines are rarely found in local market; besides, they are so expensive that many patients can't afford to buy them," he added.
"Unfortunately, Thalassemia patients are not supported by governmental organizations. The Welfare Ministry's support packages are only allocated to the people directly supported by State Welfare Organization of Iran and Imam Khomeini Relief Foundation, but the packages are not for the people who have special diseases such as Thalassemia or Hemophilia or other hard-to-treat diseases."
However, he added, many such patients are unable to work the same as beneficiaries of the State Welfare Organization.
"Here, there is a vicious cycle. The insurance companies delay in paying the pharmacies, so the pharmacies are incapable of purchasing their required products. Even some health providing centers are in debt to medical companies; all these sectors affect each other, so there is no single entity to blame," he further noticed.
Ramezani also criticized the budget allocated to people with special diseases in the next year, saying the sum allocated to special diseases is even less than the last year's budget and the inflation has not been taken into consideration in setting the expenditures.
Additionally, he said, the Majlis had named ten disease as special disease, but only seven diseases are accounted for in the budget.
He also referred to an oral medicine for Thalassemia patients, recently manufactured by an Iranian knowledge-based company, saying he hopes that more patients will be encouraged to use them, specifically because they are homegrown and oral medicines are cheaper to produce compared to medicines that require parenteral route of administrations.
In early January, an Iranian knowledge-based company succeeded in manufacturing oral iron chelator, deferasirox, domestically.
Deferasirox is an oral iron chelator. Its main use is to reduce chronic iron overload, also known as transfusional iron overload, in patients who are receiving long-term blood transfusions for conditions such as beta-thalassemia and other chronic anemia.
SJ/MQ/MG