New Persian translation of Kitab al-Kafi published
January 18, 2019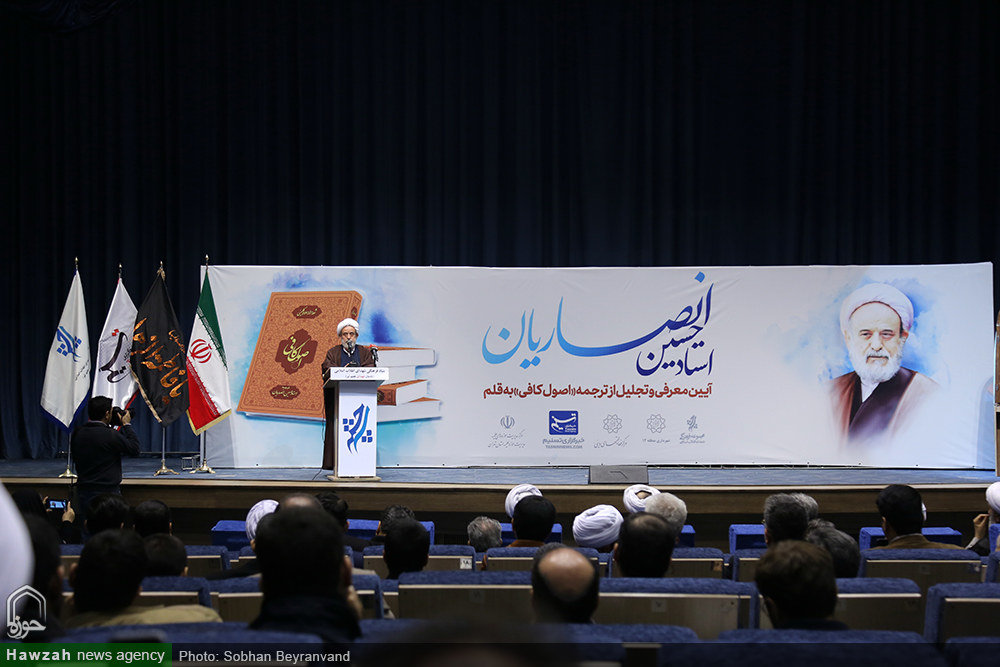 TEHRAN – Five volumes of a new Persian translation of the Kitab al-Kafi, a hadith collection compiled by Shia scholar Muhammad ibn Ya'qub al-Kulayni who lived during the third and fourth centuries AH, has been published.
The collection was unveiled at the Sarcheshmeh Cultural Complex in Tehran on Thursday during a special ceremony attended by translator Hojjatoleslam Hossein Ansarian, Islamic Ideology Dissemination Organization director Hojjatoleslam Mohammad Qomi and a large number of Shia scholars.
In a speech made during the ceremony, Ansarian gave a brief description of the various Persian translations of the book published over the past centuries and said the translations are not really appropriate to be offered to the younger generation.
"Accordingly, I decided to work on a new translation compelling the younger generation's attention," he noted.
Ansarian said that he has spent three years translating the collection and added that he has read it three times over carefully before it was published.
"This book is available now by God's help, and I hope it will soon find its way to Islamic seminaries, educational centers, and Shias' homes," he mentioned.
He said ten volumes of the collection, which contains over 16,000 hadiths, will be released during March.
The collection has been published by several publishers under the auspices of the Qom Seminary, which released the book last December.
Photo: Hojjatoleslam Hossein Ansarian speaks during the unveiling ceremony of his translation of the Kitab al-Kafi at the Sarcheshmeh Cultural Complex in Tehran on January 17, 2019. (Hawzeh/Sobhan Beiranvand)
MMS/YAW