Viral 10-year challenge reveals effects on Iran's environment
January 20, 2019 - 10:24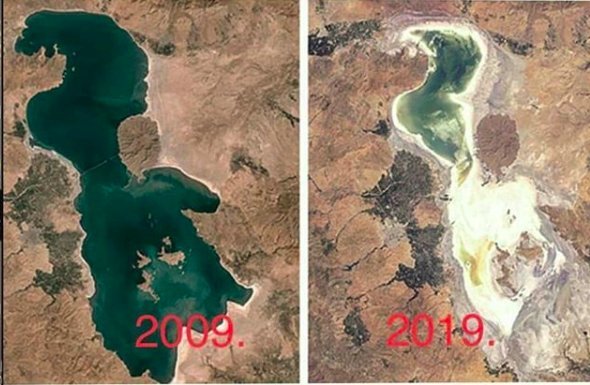 TEHRAN – Environmentalists took up the 10-year challenge on social media, posting photos of the lakes and wetlands drying up across the country, to raise awareness about the devastating impact of climate change on the environment, Mehr reported on Saturday.
The 10-year challenge hashtag has recently gone viral among the social media users, as participants posted two photos taken at least ten years apart, to show how they have not aged a day, which has soon turned into a perfect avenue toward showing drastic changes on earth due to temperature rise.
Lake Urmia is among the environmental sites trending upwards through the challenge, which has been shrinking at an unprecedented rate over the past decade.
The volume of water which measured at 30 billion cubic meters dramatically decreased to half a billion cubic meters in 2013 and accordingly lake surface area of 5,000 square kilometers in 1997 shrunk to one-tenth of that to 500 square kilometers in 2013.

The photos of Karoun River, the country's most affluent and only navigable river located in Khuzestan province, taken back in 2009 and then 2019, showing deep dryness of the river over the last decade also has raised concerns through the #10yearchallenge trend.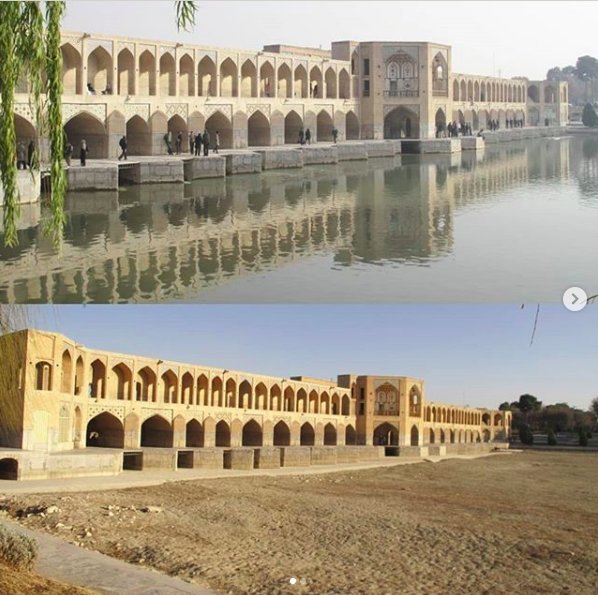 Zayandehrud River in Isfahan province, suffering severe lack of water due to excessive water withdrawal, became another major issue of the environmental challenge.
Moreover, Hamoun Lake in the southeastern province of Sistan-Baluchestan has also drawn attention of the environmentally-conscious users on social networks.
FB/MQ/MG