Cyberspace effective in fighting corruption: Rouhani
January 21, 2019 - 20:36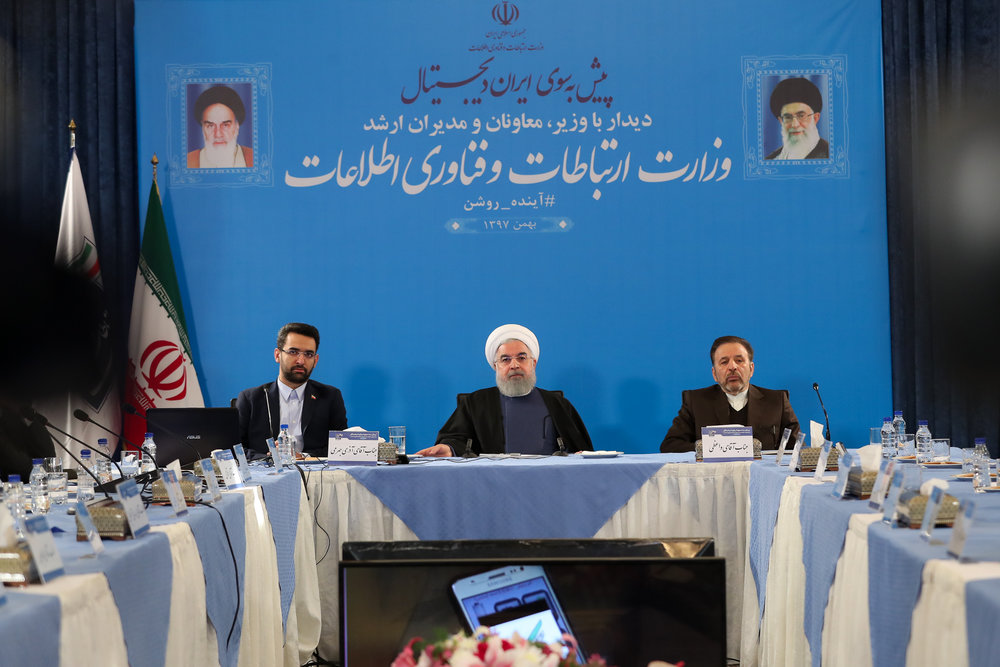 TEHRAN – President Hassan Rouhani said on Monday that cyberspace is effective in boosting transparency and fighting corruption.
"The cyberspace is infrastructure of many economic and development movements, creates economic and social justice and is also effective in transparency and fight against corruption," he said during a meeting with the communications and information technology minister, his deputies and other ministry officials.
Rouhani noted that his government attaches great importance to transparency, fight against corruption and electronic government.
The president also said media is a tool which should be used rightly.
Media can be turned into threat if it is not used correctly, the president remarked.
He also said that internet censorship has negative consequences for all.
"Neither extremism in cyberspace, which disgrace the people, nor blocking it are the solution to control the cyberspace," the president opined.
Rouhani also said that monopoly yields no result in any area.
Elsewhere, he said that information technology is the main basis of economy.
"Right use of media and cellphone is very important. ICT and IT are very important in today's society and main part of our economy depends on this technology," the president remarked.
NA/PA