Islamic startups and economic development
January 25, 2019 - 21:22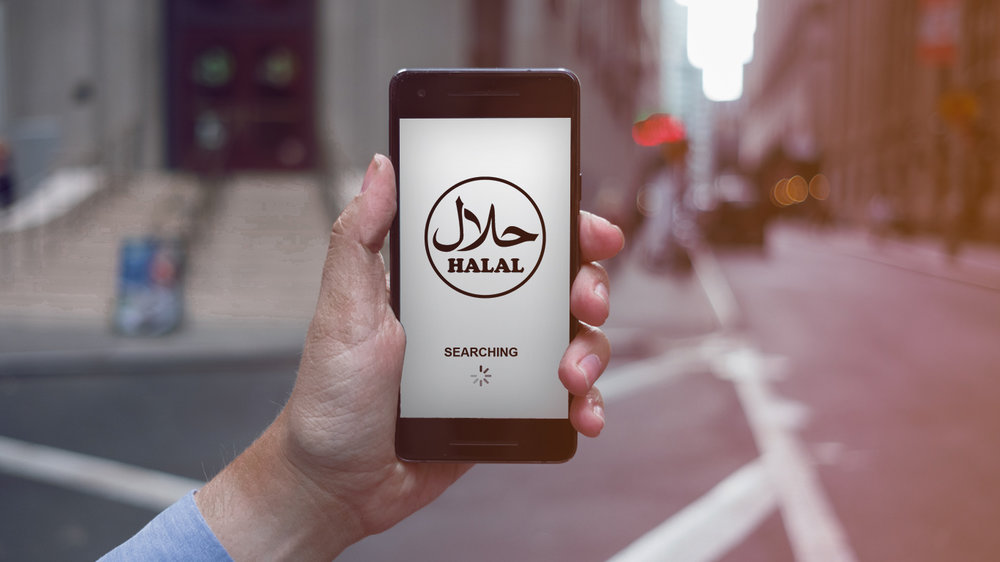 TEHRAN – An estimated 1.6 billion Muslims around the world is a great market for cultural services and startups to create jobs and make money. Startups, as new business models which aim to meet market need, is now mingled with our everyday life.
We have already receive several services and products through newly emerging startups. In Iran, as an Islamic country, religious beliefs and thought is a great part of everyday life of most people.
However services and products related to religious affairs are mainly provided in the market traditionally.
Today, halal food, navigation apps for religious sites, and religious products, are parts of Islamic tourism, which holds a major share of the market.
Iran's Quran arts and technology incubator center of Academic Center for Education, Culture and Research, known as Jahad-e Daneshgahi, focuses on development of religious activities and to boost related cultural market.
Despite the great market for Islamic products, the world of Islam has a great potentiality for earning money and job creation, the head of center Rahim Khaki told IRNA.
The incubator supports technology-based and innovative business and create a good atmosphere for entrepreneurs to help startups, he said.
The center holds 16 events for Islamic startups and houses to six companies, he explained.
The selected startups at the events are supported by the center and Innovation and Prosperity Fund affiliated with the presidential office.
Several companies left the center after commercialization of their cultural and religious achievements and products, he said.
"With the help of interesting investors we create value added and support startups," he said.
This is an untapped field, which can establish Islamic startups to be active in national and international levels, he added.
The center's international corridor on religious market mulls over the capacities of Islamic world exhibitions held in different countries and introduce Iranian products at international market, he said.
Iran has already participated in exhibitions held in Malaysia and Russia and plan to attend events in May 2019, he explained.
The center also plans to launch a clinic to provide professional consultation for running Islamic startups and to support the startups active in this field, he added.
Islamic startups in Iran
About ten companies now offer their services and products with the support of the center, he said.
He named a company which provides facilities for different Islamic rituals in the form of application.
Some companies produce backpack, headband, bag and flags for all age ranges for Arbaeen trek, which is observed by Iranians prior to Arbaeen, the 40th days of
Imam Hossein (As) martyrdom in the battle of Karbala in 680 AD, to Iraq over the past few years, Khaki said.
Some multilingual children's story books are provided by some companies on Islamic issues as well, he said.
He also pointed to another company which provides information for Muslim families on halal travels and they hold tours for Iranian cities and other countries.
They have already performed tours to Russia and Malaysia, he explained.
He named a software for family fund of Qard al-Hasaneh, interest-free loan, which make it easier for families to calculate.
Fashion and jeweler hackathon
The center plans to hold the first fashion and jeweler hackathon on the theme of Surah Al-Kawthar, the shortest Surah of Holy Quran.
The artists can have conceptual idea for the world Al-Kawthar in their artistic products including ring or necklace, he said.
During the event, computer programmers and others involved in software development collaborate intensively on software projects, he explained.
According to statista.com, as Islam is the second largest religion in the world, the halal product market is expected to grow to over 58.3 billion by 2022.The largest sector of the global halal industry is Islamic finance with a 43 percent share of the market, followed by halal food with a 36 percent market share.
The halal food market has massive potential for growth, and in many countries one can find such items as halal foie gras, halal frozen meals, and halal chicken nuggets to name a few.
The global market revenue of halal food is projected to rise from about 1.25 trillion U.S. dollars in 2016 to about 2.57 trillion dollars in 2024, with the largest share of the market value coming from North America. Some of the biggest growth opportunities for the global halal market include branding halal food as healthy and producing organic halal food.
SB/MG