Islamic startups see untapped religious market in Iran
June 11, 2018 - 11:3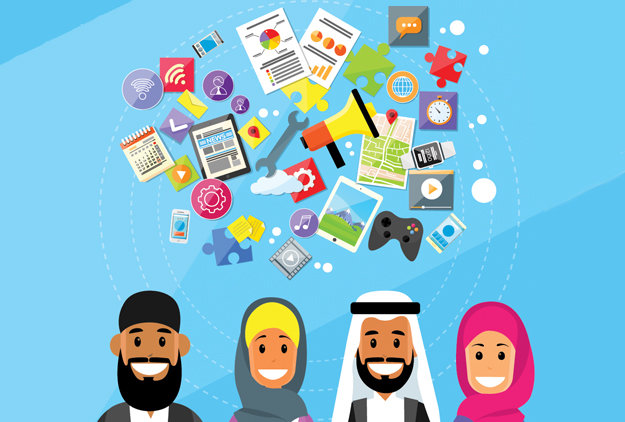 TEHRAN — Startups, as new business models which aim to meet market need, is now mingled with our everyday life.
We have already receive several services and products through newly emerging startups.
In Iran, as an Islamic country, religious beliefs and thought is a great part of everyday life of most people.
However services and products related to religious affairs are mainly provided in the market traditionally.
Recently some young entrepreneurs have initiated Islamic startups to see untapped potential of bazaars.
Today, halal food, navigation apps for religious sites, and religious products, are parts of Islamic tourism, which holds a major share of the market.
The head of a religious startup accelerator Mohammad Amin Samimi, and the founder of a religious application, Bijan Lotfi, which promotes Islamic audio and video file discussed their ideas with other entrepreneurs during a meeting held by the Persian language Shanbeh Magazine last week.
There is no exact definition for religious startup in Iran, Samimi said in the meeting, Shanbeh magazine reported.
Personal intent of the startup founder and services and products provided by the startup are two important factors, which define whether a startup is religious or not, he said.
Islamic startups should promote religious habits and rituals based on the Holy Quran and hadiths, he explained.
Unfortunately people do not used to pay extra fee for religious services in Iran, they believe that they should be free of charge, Lotfi said.
Our target market is not limited to very religious people, many ordinary people also use our services, he said.
The religious startups aims to promote their belief but that is not all. They also plan to hit the market.
Generally speaking, startups are formed according to demands and religious startup is not an exception, Lotfi said.
"We should consider religious needs and demands in order to have a market," he said.
There is already such a market for religious services for example people who wants to go to Hajj pilgrimage or Arba'een Trekking pilgrimage, Samimi said.
He highlighted the financial independence of religious startups as an important factor.
"We do not benefit from any state-run organization and our activity is based on entrepreneurship," he announced.
Samimi said that there are several untapped potential market in the field of religious services and products in Iran.
Lotfi said that the founder of startups should not be very religious people. All 80 million people can do that.
The Iranian Islamic startups has a long way to go. As discussed, people are not used to pay for religious information and services. However, Islamic habits and rituals is a great part of everyday life in Iran, which cannot be ignored and technology will have effect on it.

SB/MQ/MG