By Mehdi Sepahvand
Army holds last day of war games
January 27, 2019 - 15:34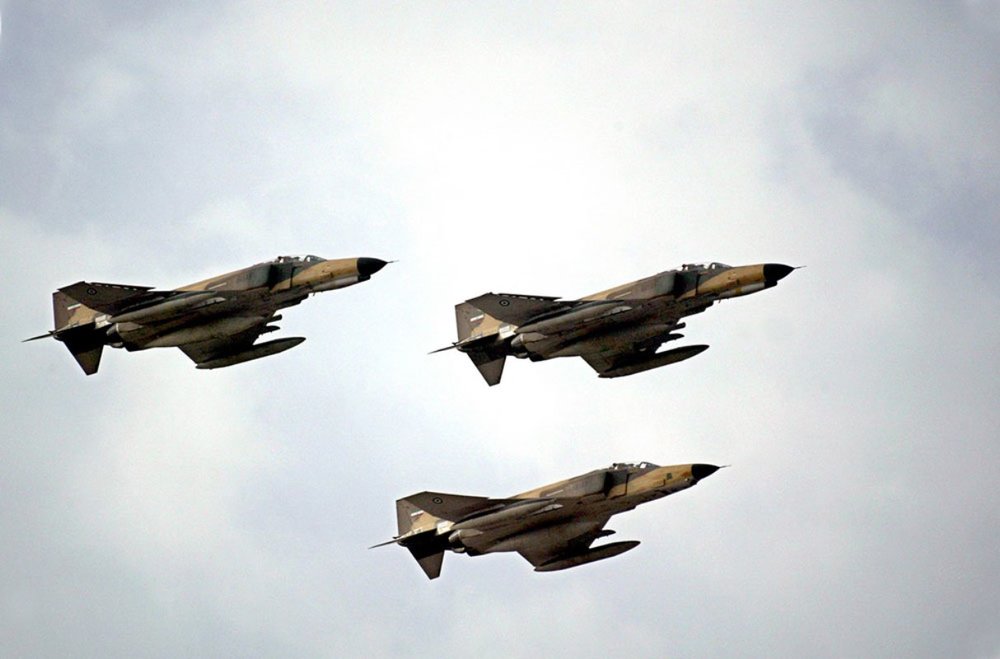 TEHRAN – The Army on Saturday held the last day of its most recent military exercises, practicing a tactic to prevent the enemy from closing in on the battlefield by creating a long row of blasts using remote-controlled land bombs during a military exercise in central Iran.
During the final stage of the "Eqtedar (Power)" war game, the Army Ground Force's combat engineers created a line of explosion 6 kilometers long to block the forward movement of the mock enemy's personnel carriers and armored vehicles.
According to Tasnim news agency, a commander said the military engineering units had been deployed to the drill zone 10 days in advance of the war game to design and prepare the line of explosion and plant remote-controlled bombs.
In another operation on Saturday, two F-7 fighter-bombers of the Air Force were scrambled to hit the enemy's armored equipment with smart bombs.
During today's operations, the Ground Force's fixed and mobile artillery units practiced hitting the enemy's positions with smart and precise shells with a range of 10 to 30 kilometers.
The final phase of the war game, involving 12,000 assault forces from all units of the Army Ground Force, began on Saturday morning with Army Commander Major General Abdolrahim Mousavi in attendance.
Troops from the artillery, armored unit, rapid-reaction forces, mechanized infantry, combat engineering, telecommunication and electronic warfare, and airborne unit have been arrayed in the operation zone with the support of the Air Force fighter jets.