Habibi, the Islamic Coalition Party chief, dies at 73
January 29, 2019 - 20:48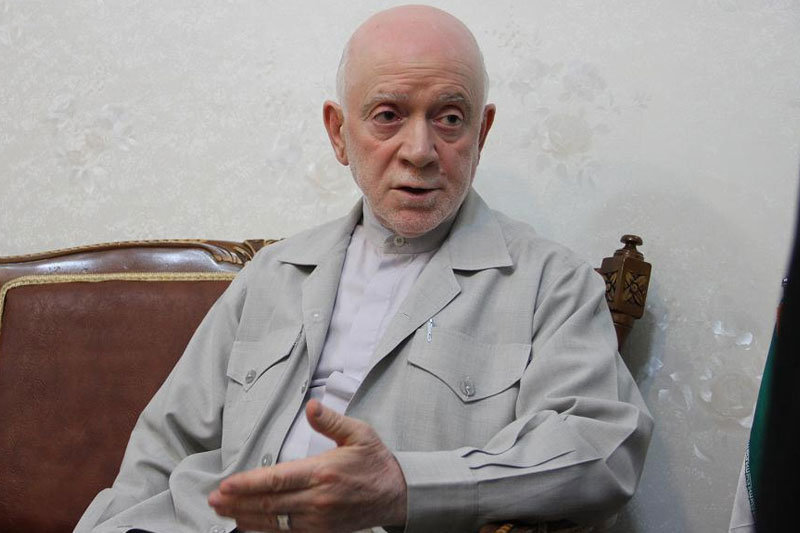 TEHRAN – Mohammad Nabi Habibi, secretary general of the Islamic Coalition Party and a former Tehran mayor, passed away of cardiac arrest on Tuesday morning at the age of 73, Tasnim reported.
Habibi was an active figure against the Shah's regime. He took part in many anti-Shah demonstrations before the victory of the 1979 Islamic Revolution. He was jailed during that era.
He had been served as the secretary general of the Islamic Coalition Party since 2004.
Top officials expressed sorrow following Habibi's demise.
President Hassan Rouhani, in a message, expressed his sympathies on the death of Habibi, describing him as an active figure in politics as well as in serving people.
"The revolutionary figure, while cooperating in the fight against the oppressive regime of Shah, served sincerely in different executive and charity-related positions since the victory of the revolution," Rouhani wrote.
In another message, Majlis Speaker Ali Larijani expressed his condolences to Habibi's family, friends, and members of the Islamic Coalition Party.
He also recalled Hababi's decades-long support for the Islamic Republic and his service to the country.
Ali Akbar Velayati, a top foreign policy adviser to the Leader of the Islamic Revolution, said the death of the "devoted companion of Imam [Khomeini] and the Leader" brought him deep sorrow and pain.
Foreign Minister Mohammad Javad Zarif wrote in a message that Habibi's sincere service in different positions provided the younger generations with a "precious experience".
Seyed Hassan Khomeini, the grandson of Imam Khomeini, also expressed his condolences with Habibi's wife and his family and prayed for eternal peace to the departed soul.

MH/PA