By staff and agency
CIA director says Iran has been in compliance with nuclear deal
January 30, 2019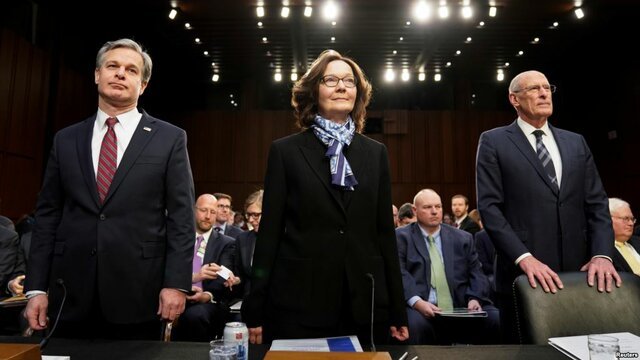 CIA Director Gina Haspel has said that Iran has remained in compliance with the 2015 nuclear deal, known as the Joint Comprehensive Plan of Action.
During a session of the Senate Intelligence Committee held to study an annual "Worldwide Threat Assessment" released on Tuesday, Haspel said that Iran has been committed to implementation of the JCPOA, but the Iranian leaders are considering steps that would "lessen their adherence" to the agreement.
"They are making some preparations that would increase their ability to take a step back if they make that decision. So at the moment, technically they are in compliance, but we do see them debating amongst themselves as they've failed to realize the economic benefits they hoped for from the deal," she said.
Director of U.S. National Intelligence Dan Coats also said that Tehran continued to comply with the deal even after the U.S. withdrawal from it.
Despite warning by the international community, President Donald Trump withdrew the U.S. unilaterally from the 2015 nuclear deal in May and ordered sanctions against Iran. The first round of sanctions went into force on August 6 and the second round, which targets Iran's oil exports and banks, were snapped back on November 4.
To blunt the sanctions, the European Union is set to register its special payment mechanism for trade with Iran.
German Foreign Minister Heiko Maas said on Monday that the EU is on the verge of launching the alternative channel to send money to Iran that would sidestep U.S. sanctions against the Islamic republic.
NA/PA