Laurent Chétouane stages "Situation #1" with Iranian performers in Tehran 
January 30, 2019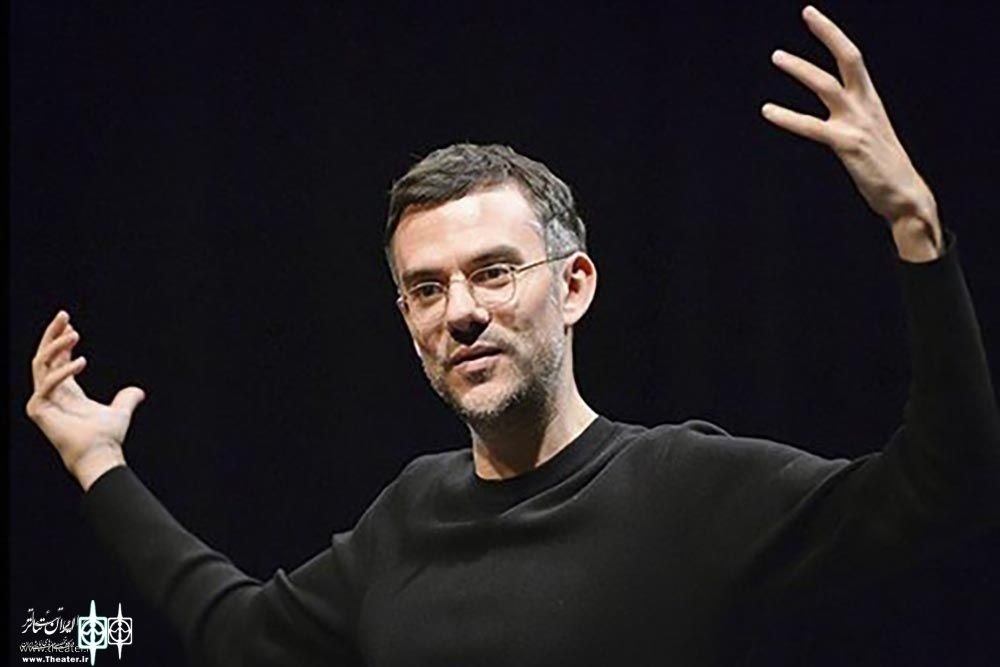 TEHRAN – The Berlin-based French choreographer Laurent Chétouane staged the performance "Situation #1" along with a number of Iranian performers at Iranshahr Gallery in Tehran on Wednesday.
Swedish choreographer Mikael Marklund also collaborated with the troupe in the performance, which will be held today and tomorrow, Iran Theater, a Persian website for theater news, announced.
Mahsa Ranjbarian, Mohsen Khedri, Raheleh Bahrami and Mehraveh Mokhtarian are the Iranian performers, while Amir-Hossein Mashaherifard and Shahab Anusha collaborate in this project.
Chétouane held a choreography workshop during the 20th International Iranian Festival of University Theater in Tehran in April 2017.
He has produced numerous productions in Hamburg, Munich, Weimar, Cologne, Stuttgart, Athens, Oslo, and Zurich.
In addition, France, Belgium, Austria, Turkey, Norway, Switzerland, Italy, Japan and Russia have hosted many dance performances directed by Chétouane.
Photo: Choreographer Laurent Chétouane in an undated photo.
RM/MMS