Iran reiterates support for govt.-led Afghan peace talks  
February 2, 2019 - 20:29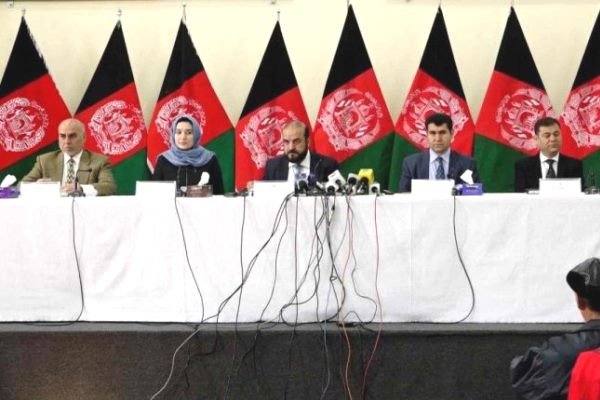 TEHRAN – Iran's envoy to a meeting of the International Contact Group on Afghanistan has voiced Tehran's support for the Afghan peace process.
Praising the key role by the Kabul government to restore peace to the war-torn country, Rassoul Eslami in a Thursday address to the meeting called for cooperation of various political factions with the Kabul government to advance peace talks.
The meeting was hosted by London and attended by about 80 representatives from over 50 countries, international and regional organizations, and the Afghan government, IRNA reported on Saturday.
Eslami also urged all neighbors to Afghanistan to lend support to the Afghan peace efforts.
He further noted that a military approach to the crisis in Afghanistan has failed to restore peace and security to the country, and the timeframe announced for the withdrawal of foreign troops from Afghanistan will be a wise move to prepare the ground for the beginning of peace talks.
More than 17 years of the United States' presence in Afghanistan at the top of a military coalition have brought nothing but chaos and insecurity to the country as a result of which all forms of organized crimes, especially production of illicit drugs, have been skyrocketing. The country has also turned into a hotbed of violent acts by major terror outfits, especially Daesh.
The meeting was attended by U.S. Special Representative for Afghanistan Reconciliation Zalmay Khalilzad who has been heading separate talks with the Taliban group.
After several rounds of talks between the two sides, Taliban spokesman Zabihullah Mujahid told Reuters on Friday that "an agreement was reached on a principle framework…which, if implemented, and if the Americans take honest steps and stick to it truthfully, then God willing we are hopeful that the Americans will end the occupation of Afghanistan."
He claimed a complete foreign troop pullout would pave the way for "the establishment of an Islamic system," which would be sought through "negotiations with different political sides, even if they have so far been under the umbrella of the invaders."
The spokesperson said the next round of the talks with the U.S. would take place in the Qatari capital of Doha on February 25.
Iran has been engaged in separate talks with the Taliban group as well. Speaking to reporters late in December, Iranian Foreign Ministry spokesman Bahram Qassemi confirmed Iran had hosted a delegation from the Taliban to discuss possible ways to end hostilities in Afghanistan.
"Since the Taliban are in control of more than 50 percent of Afghanistan, and given the insecurity, instability and other issues that the country is dealing with, they [the Taliban] were interested in talks with Iran," Qassemi said.
SP/PA