'Zarif has said INSTEX is not related to FATF'
February 4, 2019 - 20:18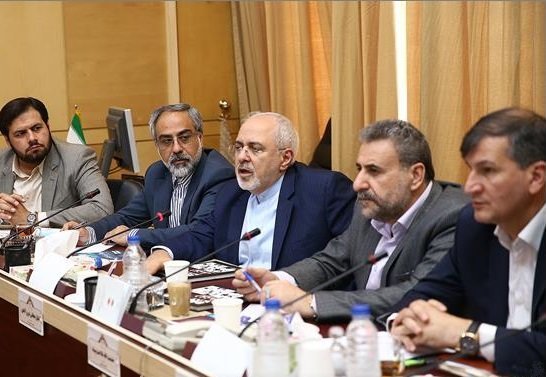 TEHRAN – An MP said on Monday that Foreign Minister Mohammad Javad Zarif has said that INSTEX (Instrument for Supporting Trade Exchanges) is not related to the Financial Action Task Force, ISNA reported.
Ali Najafi, spokesman for the Iranian parliament's National Security and Foreign Policy Committee, said that during a meeting of the committee Zarif said that Iran will not accept linking INSTEX to the FATF.
He added Zarif described Europe's move in formulating the financial mechanism to skirt the U.S. sanctions to do business with Iran as a "positive step".
On Thursday, France, Germany and Britain officially announced the creation of INSTEX, a special purpose vehicle aimed at facilitating legitimate trade between European economic operators and Iran.
The European Union foreign policy chief Federica Mogherini, French Foreign Minister Jean-Yves Le Drian, German Foreign Minister Heiko Maas and British Foreign Secretary Jeremy Hunt issued a statement saying the INSTEX will support legitimate European trade with Iran.
It added that INSTEX will function under the highest international standards with regards to anti-money laundering, combating the financing of terrorism (AML/CFT) and EU and UN sanctions compliance.
President Donald Trump withdrew the U.S. unilaterally from the 2015 nuclear deal in May and ordered sanctions against Iran. The first round of sanctions went into force on August 6 and the second round, which targets Iran's oil exports and banks, were snapped back on November 4.
According to CNBC, Mogherini said in Bucharest, Romania, at a meeting of the bloc that the EU is "fully behind the full implementation of the Iran nuclear deal."
NA/PA