Larijani: 1979 revolution caused fear among regional dictators
February 5, 2019 - 21:22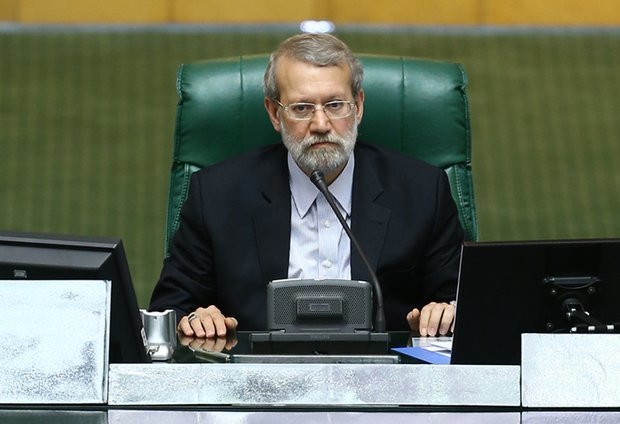 TEHRAN – Majlis Speaker Ali Larijani said on Tuesday that the victory of the Islamic Revolution in 1979 caused all dictators in the region to feel threatened.
"The Iranian nation did a historic job on Bahman 22, 1357 (February 11, 1979) and with the guidance of Imam Khomeini finally defeated the dictatorship to replace it with a religious democracy," Larijani remarked.
"This important move of eliminating America's tyranny and establishing democracy had an important message for the region's dictators," he added.
Larijani further recalled that before the Islamic Revolution, the nation played no role in national affairs, saying parliamentarians and senators were picked by the Shah's regime.
But today, he continued, all senior officials are being directly elected by people's vote.
"This is a big political and social capital for our nation which we should continually protect and deepen," he pointed out.
He also pointed to Iran's regional role, saying, "Today, Iran plays an effective role in establishing stability and security in the region, and Imam [Khomeini]'s theory of 'neither the East nor the West' has been put into practice."
The senior MP underlined the importance of unity in the face of U.S. sanctions and its efforts to pressure Iran, saying through national unity and resistance the nation can progress.
The enemies have used different ploys against the Islamic Revolution, he stated, highlighting that Iraq's war against Iran in the 1980s was one of their plots.
"Although the Sacred Defense inflicted heavy losses to Iran, the Islamic Republic gave the enemies a lesson that they won't dare attack Iran anymore," the parliament speaker boasted.
Iranians refer to resistance against the invading Saddam army in the 1980s as Sacred Defense.
MH/PA