"African Violets" blooms at French festival
February 13, 2019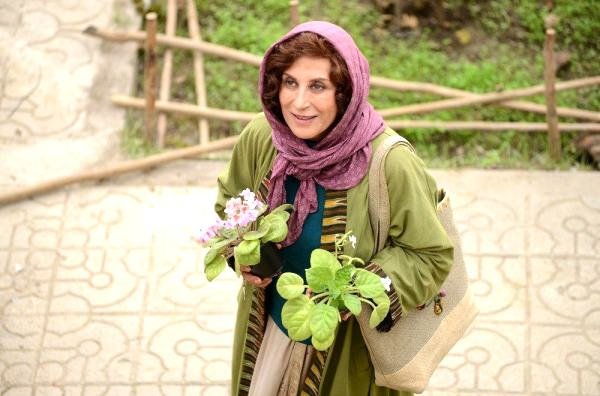 TEHRAN – "African Violets", Iranian director Mona Zandi-Haqiqi's drama that presents a new image of Iranian women, won two awards at the 25th Vesoul International Film Festival of Asian Cinema in France, the organizers announced on Tuesday.
The film won the High School Award, which is presented by a jury selected by Vesoul's Belin High School. The jury decides on the best fiction feature amidst a selection of movies shown for the very first time in France.
"African Violets" also shared the audience award for a fiction film with "Waiting for Sunset" by Carlo Enciso Catu from the Philippines.
Starring Fatemeh Motamed-Arya, Reza Babak and Saeid Aqakhani, "African Violets" is about a woman who chooses to look after her former husband who is suffering from an illness.
In addition, "Rona, Azim's Mother", a co-production between Afghanistan and Iran, received the Grand Jury Award. The Tehran-based Afghan brothers Jamshid and Navid Mahmudi are the director and producer of the film whose story is set in Tehran.
Starring Iranian actors Mohsen Tanabandeh and Mojtaba Pirzadeh, the film is about Azim, an Afghan refugee who works as a janitor in Tehran. While helping his mother and his brother's family plan to smuggle themselves into Germany, he feels betrayed by his brother when he abandons their mother.
The organizers also handed the Golden Rickshaw Award to "Jinpa" by Pema Tseden from China, and the special jury prize was given to "Sub-Zero Wind" by Kim Yu-ri from South Korea.
The audience award for documentary went to "A Road for Xiao Jiang" by Jean-Michel Corillion, a co-production between China and France.
Photo: Fatemeh Motamed-Arya acts in a scene from "African Violets" by Mona Zandi-Haqiqi.
RM/MMS/YAW