Pakistan PM sees silver lining in dark clouds of flailing economy
February 13, 2019 - 22:39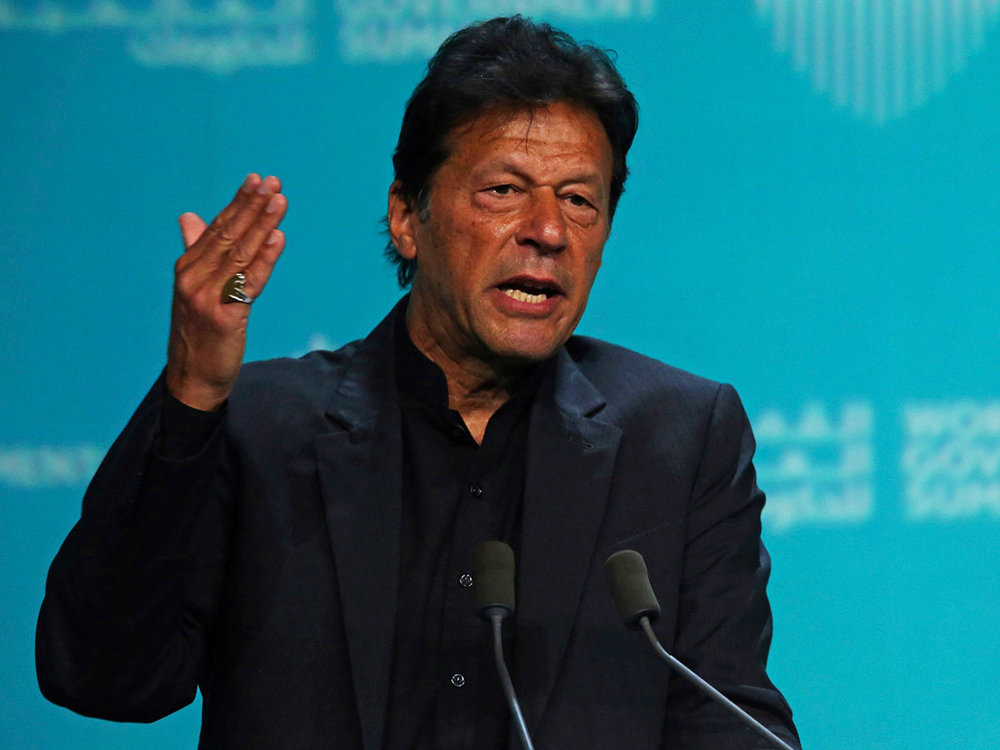 TEHRAN - Despite critics painting a grim picture of Pakistan's flailing economy and ringing alarm bells, Prime Minister Imran Khan is optimistic and sees a bright future for his country.
Addressing the World Government Summit in Dubai earlier this week, the cricketer-turned-politician urged global investors "not to miss the boat". His invitation was unconditional.
More than 4,000 decision-makers from 140 countries – including heads of state, ministers and corporate leaders – gathered in Madinat Jumeirah this week for the annual summit.
PM Khan, who was elected the new premier of Pakistan last year, faces an uphill task of reviving the country's economy which is in dire straits. He has come under criticism from media in Pakistan for lack of proper blueprint to overcome this situation.
However, batting on the front foot, he said the time was ripe for global investors to come to Pakistan. "The country is going on the upswing. Don't miss the boat," he remarked.
Khan told the gathering that an ambitious reform program has been rolled out in the country and his government has made investments in health and education as top priorities.
"The state must take responsibility to eradicate poverty. We are all set to start a reform program in Pakistan. Reforms are painful, but essential," he said. "I do not believe in a society where the rich get richer, and the poor continue to suffer. Distribution of wealth should be equitable."
He said his government is determined to improve infrastructure, attract foreign investments and ease visa policies to maximize the country's tourism potential.
In fact, "a total of 70 countries can now get a visa on arrival in Pakistan", he said.
He reminisced about the past, the golden years in 1960s, when Pakistan was hailed as the fastest growing nation in Asia region.
"Pakistan was a country of optimism and hope," he said, reaffirming his commitment to restore the past glory.
Meanwhile, in good news for Khan and his cash-strapped government, International Monetary Fund (IMF) has extended its support to Pakistan.
IMF chief Christine Lagarde, who also attended the summit, said that the global lender stands ready to support Pakistan following her meeting with Khan in Dubai.
Pertinently, Pakistan had approached IMF for a loan few months ago to settle its debt. That time U.S. Secretary of State Mike Pompeo had blocked the move, fearing that the money will end up in Beijing.
Lagarde in a statement said that her meeting with the Pakistani leader about an IMf-supported program was constructive.
"I reiterated that the IMF stands ready to support Pakistan. I also highlighted that decisive policies and a strong package of economic reforms would enable Pakistan to restore the resilience of its economy and lay the foundations for stronger and more inclusive growth," she said.
"As emphasized in the new government's policy agenda, protecting the poor and strengthening governance are key priorities to improve people's living standards in a sustainable manner," Lagarde further said.
Khan also tweeted about his meeting with IMF chief. "There was a convergence of our views on the need to carry out deep structural reforms to put the country on the path of sustainable development in which the most vulnerable segments of society are protected," he said.
Earlier, Pakistan's Dawn newspaper quoted a senior official involved in the negotiations as saying that Pakistan and IMF had narrowed their positions on the scale of adjustments over the past few weeks of continuous engagements.
The IMF is asking for an adjustment of around Rsimran 1,600-2,000 billion over three to four years. It also wants some corrective measures to fix Pakistan's highest ever current account deficit.
Pakistan has received USD 1 billion each from Saudi Arabia and the UAE. It has also reportedly received financial assistance from China although the amount has not been disclosed.
Earlier, Dawn quoted officials saying that Pakistan would seek around USD 8 billion from the IMF which would be the biggest package by the IMF for Islamabad.
When Khan took over as the PM last year, experts said the biggest test for him was reviving the economy. The fiscal deficit between imports and exports had reached a record high leading to stagnant economy.
But he has appeared optimistic about the country's future despite grave economic crisis and rampant corruption. In his message on Pakistan's Independence Day on August 14, Khan said he is filled with the "greatest optimism" on this day.
"Despite our grave economic crises, due to corruption and cronyism, I know if we are united in our resolve, we will rise to the challenge and Pakistan will become the great nation envisaged by our Quaid and Iqbal," he said, referring to the vision of Pakistan's founding fathers Mohammad Ali Jinnah and Sir Mohammad Iqbal.