Oman willing to boost science, tech co-op with Iran
February 22, 2019 - 22:34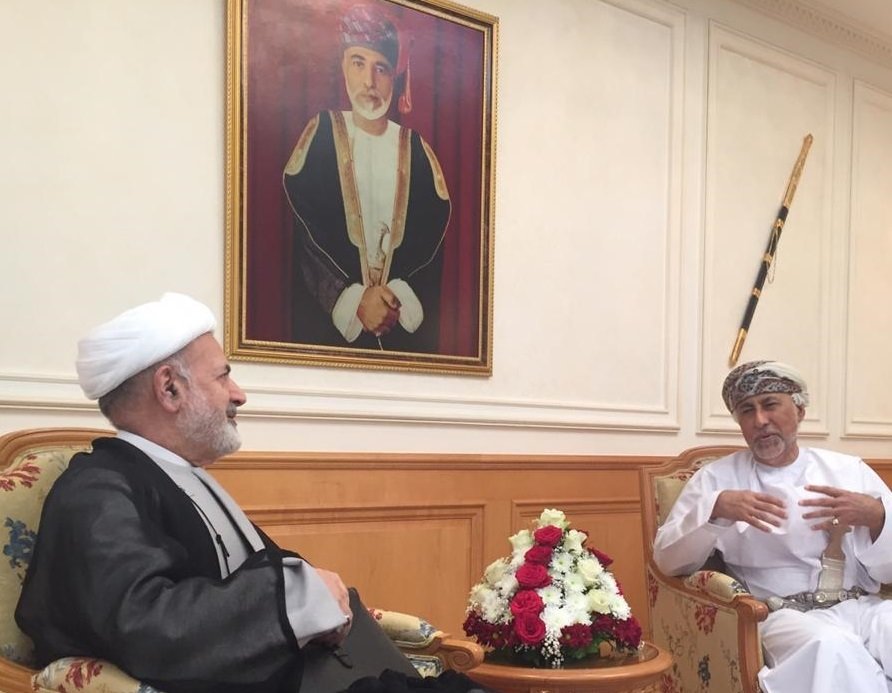 TEHRAN – Oman is willing to boost cooperation with Iran in the field of science and technology.
Iran's ambassador to Oman Mohammad Reza Nouri Shahroudi and Oman's Research Council Chairman Sayyid Shihab bin Tariq al Said discussed ways to expand ties in the field of science and technology during a meeting in Muscat on Wednesday, IRNA reported.
The two countries have great potentialities in the field of technology which should be taken advantage of, Sayyid Shihab bin Tariq al Said explained during the meeting.
He hailed close relationship between the two countries after the victory of the Islamic Revolution of 1979.
During the meeting, Nouri Shahroudi explained about some achievements of the Iran in the field of science and technology and yearns for expansion of the relationship.
He pointed to the economic relationship between two countries during past years, which lead to high speed of bank system and commercial cooperation.
Iran initiated direct flight from the Persian Gulf island of Qeshm to Muscat on February 6.
In August 2018, Iran's commercial attaché to Oman Abbas Abdolkhani announced that the value of trade between Iran and Oman rose 116 percent during the four-month period from March 21 to July 22, compared to the same period of time in the past year.
He put Iran-Oman worth of trade at $537 million in the mentioned four months, the website of Iran's Trade Promotion Organization reported.
SB/MQ/MG