Iran to expand international co-op in nanotech sphere
October 16, 2018 - 19:55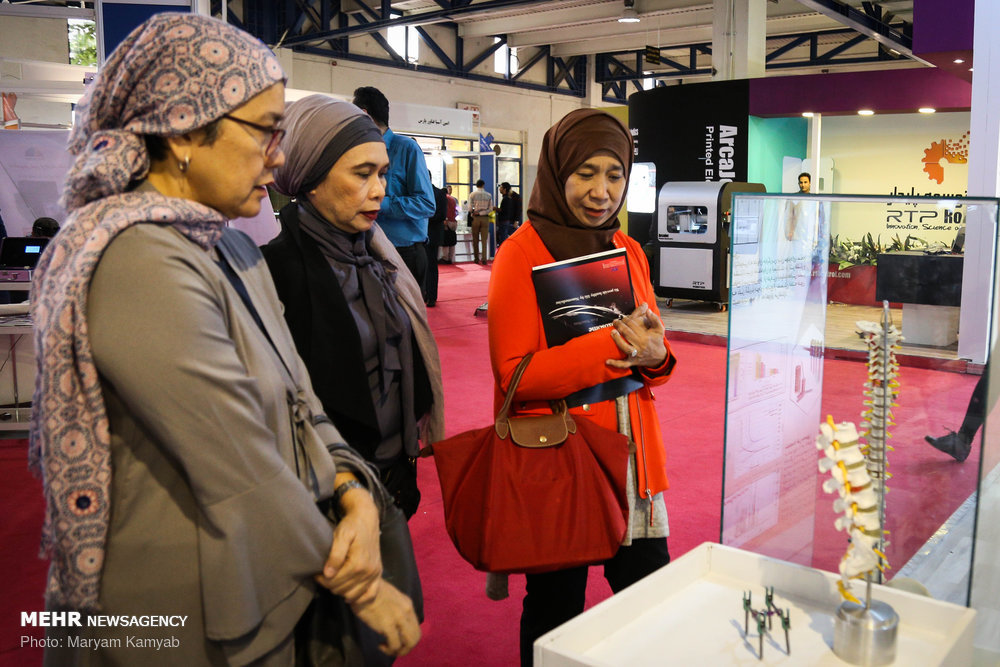 TEHRAN -- Several countries have participated in the 11th Nanotechnology Festival and Exhibition of Iran (Iran Nano 2018), through which Iran eyes to expand cooperation in the international arena, the secretary of the event said.
Saeid Sarkar said that forty delegations from different countries including Russia, Bolivia, Oman, Iraq and South Korea have attended the Iran Nano 2018, ISNA reported.
Iran plans to hold M.S. courses in the field of nanotechnology in Bolivia by dispatching experts, he added.
The Iran Nanotechnology Initiative Council (INIC) is to establish nano laboratory in the near future, the INIC director, Sarkar, said.
He also explained about The NanoCity project of Oman, which is developed in collaboration with INIC in coming years.
The Oman NanoCity is an industrial park, near the city of Muscat and the construction of the first phase will start in April 2019 and will be completed by April 2022.
"The NanoCity will be a platform for production and exporting of nano products to Arab and African countries," he explained.
About 40 Iranian knowledge-based companies will also be established at the NanoCity, he explained.
The INIC will also export some products in the field of nano education to Iraq, he announced.
Some negotiations have already been conducted with Malaysia during the exhibition, Sarkar announced.
According to the agreement some Iranian nano products in the field of environment are planned to be applicable in that country.
He also said that the INIC plans to have a joint project with Russia in the near future.
"Iran had exported 65 million dollars nano products during the past Iranian calendar year 1396 (ended March 20, 2018) and it is planned to increase to 110 million dollars this year," he said.
Representatives from 40 countries including South Korea, Russia, Armenia, Oman, Malaysia and Indonesia attended the expo.
The festival, which was held from October 13 to 16, hosted 107 participants active in the field of nanotechnology including knowledge-based companies, university student, organizations and the private sector.
Iran has already boasts of 460 nanotechnology products and over 180 knowledge-based companies nationwide, he said.
Organized annually by the INIC, it is the largest and most credible domestic exhibition in the field of nanotechnology.
SB/MQ/MG