New products introduced at Iran Nano 2018
October 14, 2018 - 16:44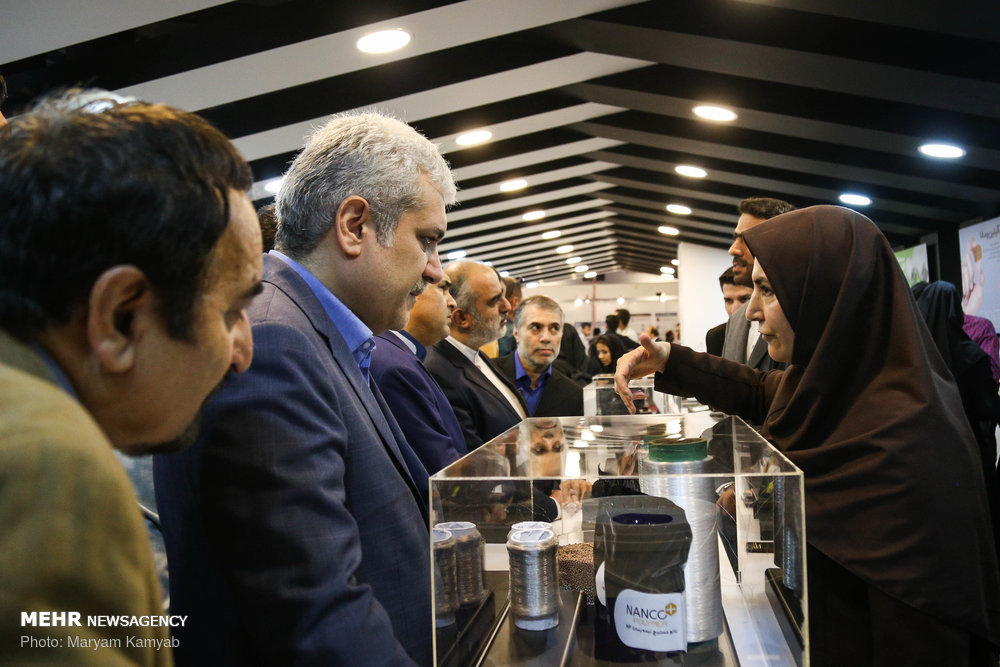 TEHRAN – New nano products were introduced on the first day of the 11th Nanotechnology Festival and Exhibition of Iran (Iran Nano 2018) on Saturday.
Printed electronics, stove and fume hood oleophobic nanocoating, nanocomposite food packaging for protein-rich foods and nanostructured membranes for water treatment were four nano products unveiled on the first day of the exhibition.
The vice president for science and technology Sourena Sattari attended the opening ceremony of the event.
Representatives from 40 countries including South Korea, Russia, Armenia, Oman, Malaysia and Indonesia attend the expo.
The festival hosts 107 participants active in the field of nanotechnology including knowledge-based companies, university student, organizations and private sector.
Iran has already boasts of 460 nanotechnology products and over 180 knowledge-based companies nationwide, he said.
Organized annually by the Iran Nanotechnology Initiative Council, it is the largest and most credible domestic exhibition in the field of nanotechnology.
The festival runs until October 16 at the Tehran Permanent International Fairground.
SB/MQ/MG