Second Iran Nanotech China Center opens in Guangzhou
July 11, 2018 - 10:5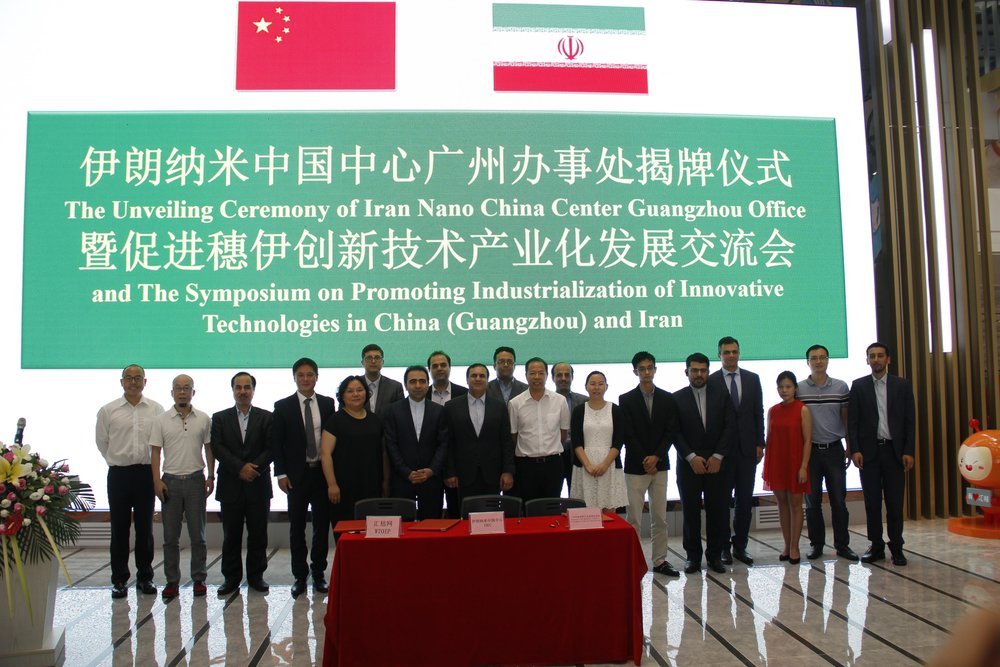 TERHAN -- The second branch of Iran Nanotech China Center (INCC) opens in Guangzhou Science City, Economic & Technological Development Zone on Jul 6.
The center aims to facilitate cooperation between Iran and China in the field of nanotechnology and to boost cooperation between Iranian and Chinese nano companies, the Iran Nanotechnology Initiative Council (INIC) public relations office announced in a press release.
The first branch of the INCC was set up by INIC and Nanopolis Suzhou company in Suzhou on May 12, 2015.
INCC Director Saeid Sarkar, Iran's counsel in Guangzhou Khalil Shirgholami and some Iranian and Chinese officials attended the opening ceremony.
WTOIP, the Chinese entrepreneurial resource-sharing platform with focus on intellectual property, Guangzhou municipality and chamber of commerce cooperate with Iran in establishment of the center.
China is prominent in nanotechnology and Iran is also on top in nanotechnology worldwide, Sarkar said during the event.
"According to our platform, industry men, merchants and researchers are connected to each other," he said.
At the ceremony, the director of SME Bureau of Guangzhou Municipality Huadong Ye talked about new material as one of the focus industries of Guangzhou with competitive advantage.
The establishment of INCC Guangzhou Office is expected to impel the development of new materials and the construction of international technology & innovation hub in Guangzhou, as a strategic move to strengthen a comprehensive Sino-Iranian partnership, he said.
He announced that the Industry and Information Technology Commission of Guangzhou Municipality and the SME Bureau of Guangzhou Municipality will spare no efforts to support INCC Guangzhou Office.
At the ceremony, Senior Vice President of WTOIP Edmont Rao also talked about opportunities brought by the center for Chinese nano industry.
New opportunities provided for us by establishment of the center with strengthening global connection between Guangzhou nanotechnology active groups with innovators from other parts of the world, he said.
"In this way, we get more introduced with Iran's potentialities in nanotechnology," he said.
Signing for strategic cooperation on China (Guangzhou)-Iran Nonmaterials Science and the Symposium on Promoting Industrialization of Innovative Technologies in China (Guangzhou) and Iran also held on the sidelines of the event.
The Guangzhou Economic & Technological Development Zone, as the core industrial base station of new materials in China, encompasses more than 400 enterprises in the sector, forming up a strong and inter-connected cluster covering polymer, metal and IT materials.
SB/PA
END