By Mehdi Sepahvand - Head of Political Desk
Pro-diplomacy groups urge Congress to check Trump's anti-Iran policy
February 22, 2019 - 20:46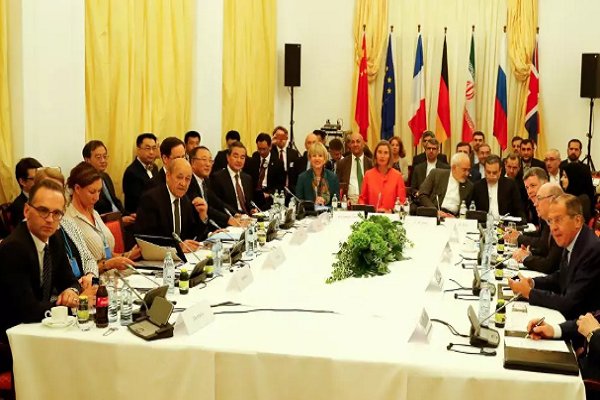 Over 50 pro-diplomacy organizations in the United States have slammed President Donald Trump's aggressive anti-Iran policy, calling on congressmen to stand against Washington's sanctions and press it to return to the 2015 multinational nuclear deal, officially called the Joint Comprehensive Plan of Action (JCPOA).
In a statement addressed to Congress on Wednesday, the groups, which represent millions of American people, outlined their demands, according to commondreams.org.
They also urged Congress to oppose the sanctions, which the Trump administration re-imposed on Iran following its pullout from the accord.
They said that the anti-Iran bans "disrupt any party's implementation of the JCPOA," "prevent the United States from coming back into compliance with the JCPOA in the future," "disproportionately impact Iranian civilians" and "block necessary humanitarian and medical supplies from reaching the country."
They also urged members of Congress to support "good faith diplomacy" and oppose "starting a war of choice with Iran."
Under the administration of Trump, the U.S. has stepped up its pressure campaign against Iran.
The campaign reached its peak last year, when Trump unilaterally withdrew America from the JCPOA in defiance of international criticisms and unleashed the "toughest ever" sanctions against the Islamic Republic.
The White House has also warned its European allies in the JCPOA against seeking to circumvent the illegal sanctions.
CREDO Action, one of the signatories to the statement, defended the JCPOA, saying, "It's good for U.S. security and for our allies."
Colleen Moore, of Beyond the Bomb, another signatory to the statement, tweeted, "Lawmakers must stand firmly against the Trump administration efforts to drag the U.S. into another disastrous war in the Middle East."