Metal engraving of Quran verses sells for over $1.8 million at Baran Auction
February 23, 2019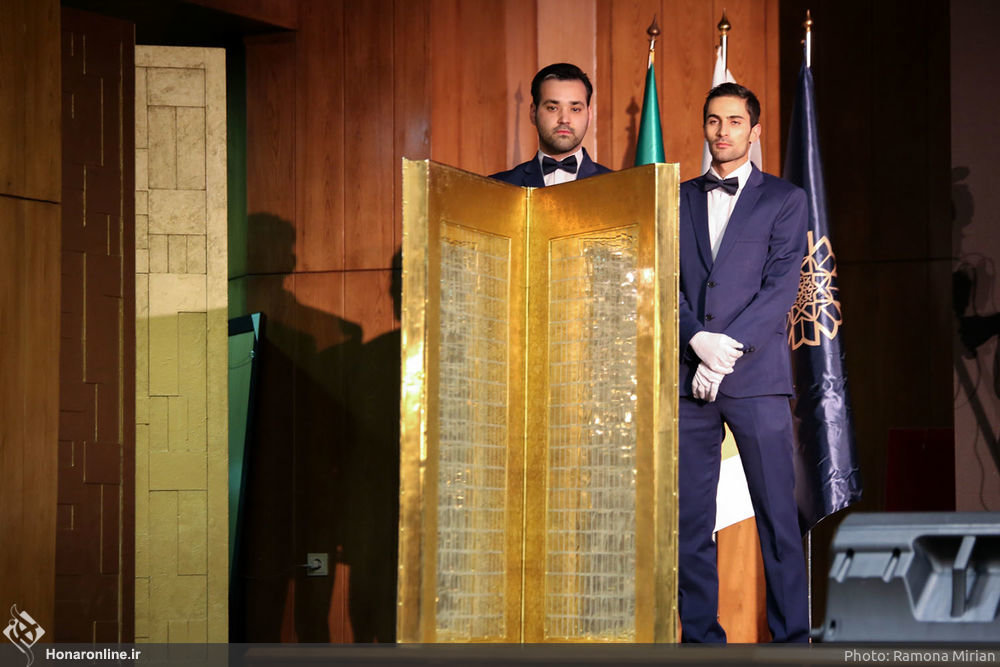 TEHRAN – A metal engraving featuring verses of the Holy Quran has fetched 77 billion rials (over $1.8 million) during the Baran Auction, which is dedicated to the sale of inscription impressions and calligraphy works.
The engraving was created by Ali-Akbar Khanzadeh on two gold-plated bronze sheets, each of which measures 180 by 147 cm.
The organizers said that the artwork is the most expensive item ever sold at an Iranian auction.
Sixty-eight artworks were offered at the auction held at Tehran's Rayzan International Conference Center on Friday evening. It took in over 117 billion rials (over $2.8 million) as 19 items failed to find buyers.
Last year, an original manuscript of the Holy Quran inscribed by Ali-Asgar Arsanjani from the Qajar period was the most expensive item, which sold at 2 billion rials (about $48,000) during the Baran Auction.
Mahbubeh Kazemi Dulabi is the founder and CEO of the auction, which was launched September 30, 2016.
Photo: Employees present a metal engraving featuring verses of the Holy Quran during the Baran Auction at Tehran's Rayzan International Conference Center on February 22, 2019. The artwork was the first top seller fetching over $1.8 million. (Honaronline/Ramona Mirian)
MMS/YAW