By staff and agency
Russia calls U.S. pressure on business with Iran 'unacceptable', 'deeply concerning'
February 23, 2019 - 20:26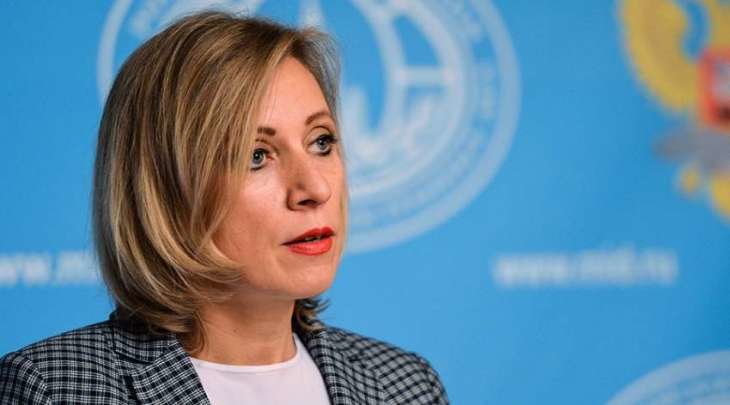 Maria Zakharova, the Russian Foreign Ministry spokeswoman, said on Friday that the U.S. attempts to stop Russia's lawful operations in Iran are "unacceptable" and "deeply concerning".
According to UrduPoint News, Zakharova told reporters that an "openly biased" New York-based organization called United Against Nuclear Iran (UANI) had sent letters to Russian firms operating in Iran giving them two weeks to report on their activities in the Islamic Republic.
"We think such actions are unacceptable and deeply concerning."
"Attempts to pressure and threaten Russian business ... are a follow-up on the dishonorable anti-Iranian cause by the U.S. administration," the spokeswoman said.
In May 2018, U.S. President Donald Trump unilaterally pulled Washington out of the 2015 nuclear deal (JCPOA) and ordered reimposition of sanctions against Iran.
The U.S. has threatened to punish any company that do business with Iran.
In a speech to a security conference in Munich on February 16, U.S. Vice President Mike Pence said Europe should follow Washington's lead in pulling out of the nuclear deal.
Over 50 pro-diplomacy organizations in the United States have slammed Trump's aggressive anti-Iran policy, calling on congressmen to stand against Washington's sanctions and press it to return to the 2015 multinational nuclear deal.
They said that the anti-Iran bans "disrupt any party's implementation of the JCPOA," "prevent the United States from coming back into compliance with the JCPOA in the future," "disproportionately impact Iranian civilians" and "block necessary humanitarian and medical supplies from reaching the country."
NA/PA