Austrian nationals on tour of Iran's Sistan-Baluchestan
February 25, 2019 - 19:58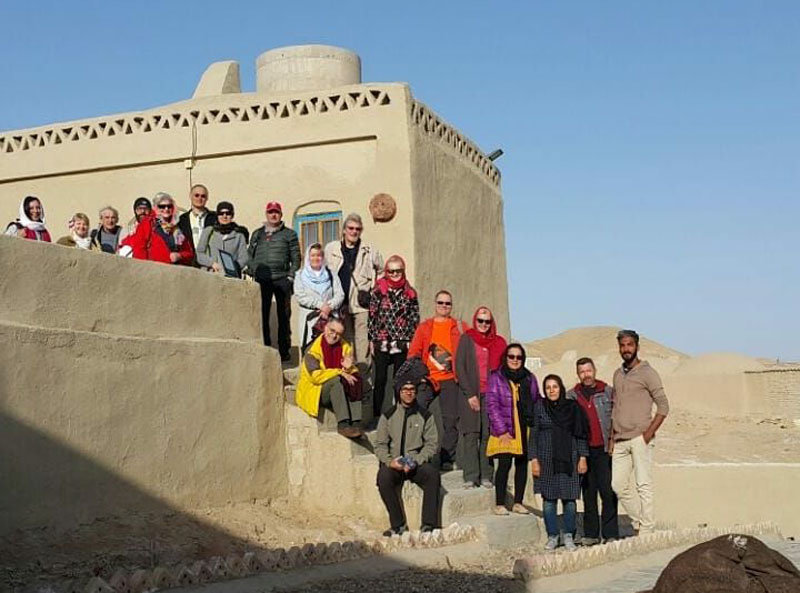 TEHRAN – A group of Austrian travelers has commenced an eight-day tour of Iran's southeastern Sistan-Baluchestan province, which was once shunned by potential foreign travelers.
"A group of 20 Austrian travelers arrived in the province on Saturday in order to visit historical and cultural attractions of the region," a local tourism official said, IRNA reported.
Their destinations range from Hamoun [wetlands and surroundings] to Makran, a semi-desert coastal strip along the coast of the Gulf of Oman, Mojtaba Mirhosseini said, adding Lut desert and Taftan touristic area are on their itineraries.
Getting acquainted with regional rituals, everyday life of the locals, nomads, citizens and villagers, as well as their music and arts, are other objectives the group has set, he explained.
Talking on tourism market of the region, the official said that many international and domestic travelers visited Sistan-Baluchestan over the past couple of years.
He, however, didn't mention a specific number in relation for the inbound passengers.
In March 2017, provincial tourism authorities announced putting a new face to Sistan-Baluchestan was on their agenda in a bid to turn it into a tourist destination.
The province was long shunned by potential foreign travelers though it is home to several distinctive archaeological sites and natural attractions, including two UNESCO World Heritage sites, namely Shahr-e-Soukhteh (Burnt City) and Lut desert, shared between it and Kerman province.
For mainstream Iranians, the name of Sistan-Baluchestan conjures up stories of drought, desiccated wetlands and dust storms. In the international scale foreigners may consider it a reminiscent of the big red blot on the Iran safety map.
AFM/MG