Zarif: The West is not everything
March 1, 2019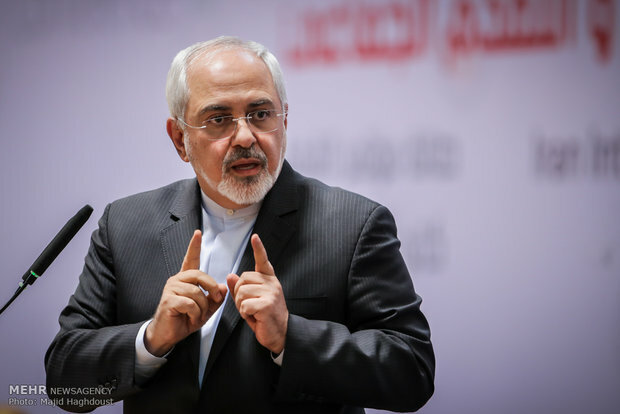 TEHRAN – Foreign Minister Mohammad Javad Zarif said on Thursday that the West fanatics are wrong to think everything lies with the West and that one cannot survive without the West.
Zarif made the remarks in a speech at Tehran University of Medical Sciences.
"And some are anti-West… Both of these groups regard the West as a pivotal point, but today's world is not like that," he said, Mehr reported.
The foreign minister added this does not mean that the West is not important anymore but it means the West is not everything and not everything is supposed to originate from the West.
The Islamic Revolution is distinguished by its independence, Zarif said elsewhere in his remarks, adding, "But does this mean locking horns with the world? Does 'neither East nor West' mean we must fight with everyone?"
"Our security, development and progress are endogenous and this does not mean that we don't have any relations with the world," he explained.
In another speech in Tehran on Thursday, Zarif pointed to the recent conflict between India and Pakistan, saying, "Establishing security at the cost of disrupting the security of others, and also making progress at the cost of holding others back is impossible."
He further highlighted the need to promote unity and empathy in Iran and the entire world.
"We should accept that in the world, region and Iran, all of us are in the same boat," he asserted.

MH/PA