General Mousavi describes economic war on Iran as "one of the most complicated and difficult wars'
Army chief says economic war is harder than Saddam's war against Iran in 1980s
March 9, 2019 - 18:42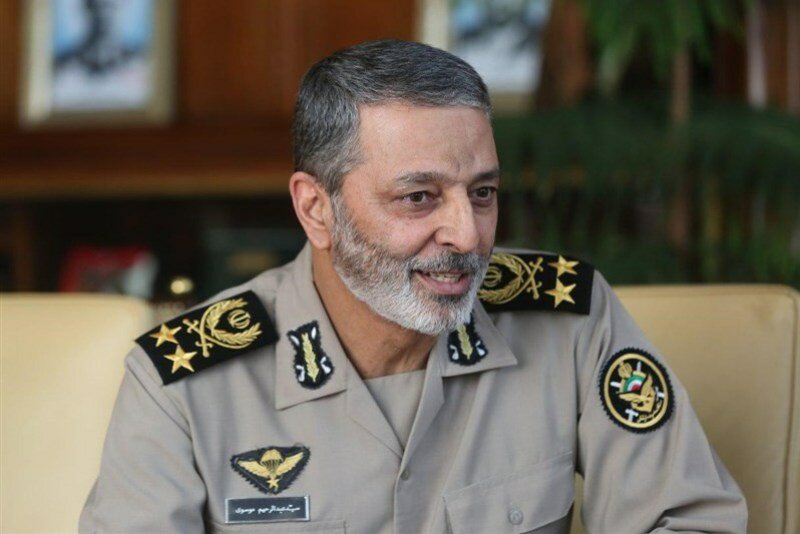 TEHRAN - Iranian Army Commander Abdolrahim Mousavi said on Saturday that the economic war waged against Iran by the Trump administration is one of the "most complicated and difficult wars", saying it is even harder than Saddam Hussein's war against Iran in the 1980s.
"The Recent economic war, which is accompanied by political and psychological operations, is one of the most complicated and difficult wars and is even harder than the Sacred Defense," Mousavi said during a conference at Khatam al-Anbia Air Defense Base.
Iran refers to resistance against the invading Saddam Army as Sacred Defense.
General Mousavi said Iran has defeated enemies in the economic war in the current calendar year, which ends on March 21) and will do so in the following year.
In May 2018, U.S. President Donald Trump unilaterally pulled Washington out of the JCPOA (the official for the international nuclear deal) and ordered reimposition of sanctions against Iran. The first round of sanctions went into force on August 6 and the second round, which targets Iran's oil exports and banks, were snapped back on November 4.
Speaking at the Munich Security Conference on Feb. 16, U.S. Vice President Mike Pence urged European powers Germany, France, and Britain to follow Washington in withdrawing from the deal and to "stop undermining U.S. sanctions." However, the European Union rebuffed the offer.
John Bolton, the national security advisor to Trump, said in November 2018, "We think the (Iranian) government is under real pressure and it's our intention to squeeze them very hard. As the British say, squeeze them until the pips squeak."
NA/PA