Larijani: U.S. after harming Iran-Bulgaria ties
March 9, 2019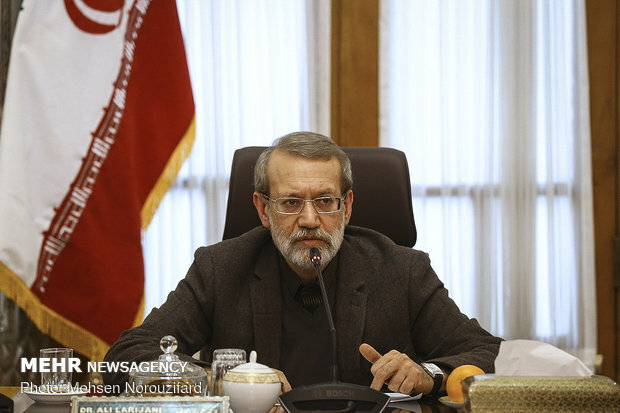 TEHRAN – Majlis Speaker Ali Larijani on Saturday criticized the U.S. for trying to harm Iran-Bulgaria relations, saying Bulgaria's parliament can play an active role in expanding economic ties between the two states.
Larijani made the remarks in a meeting with Vice Chairperson of the National Assembly of Bulgaria Veselin Mareshki, Mehr reported.
For his part, Mareshki said unfortunately some countries are after undermining Iran-Bulgaria relations but they will not succeed.
He said the two sides should improve bilateral ties in spite of such interferences, adding that his country is seeking long-term ties with Iran.
MH/PA