Pakistan not yet out of the woods, says Qureshi
March 12, 2019 - 10:10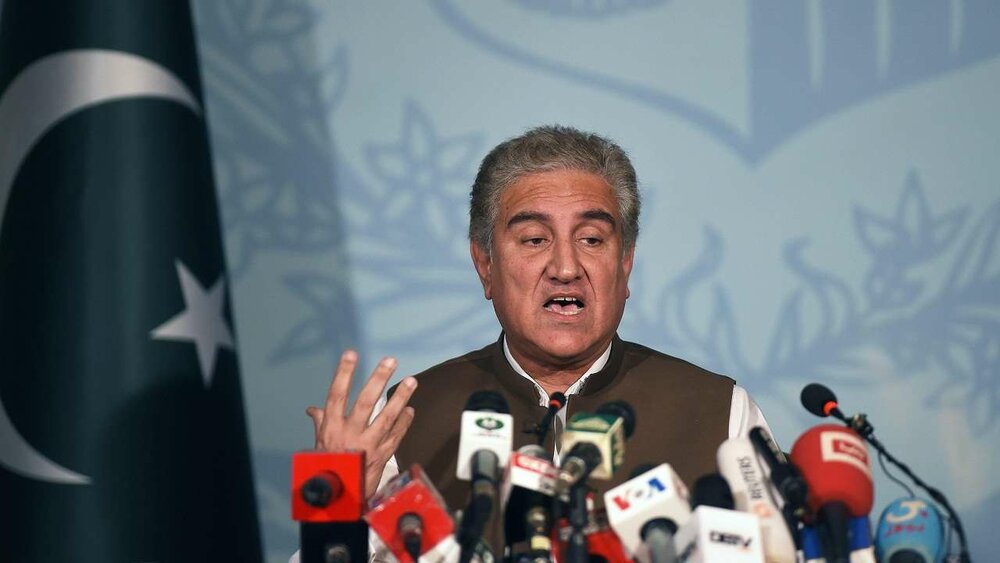 TEHRAN - Despite de-escalation of tensions after weeks of saber-rattling, Pakistan's foreign minister Shah Mehmood Qureshi on Sunday said Pakistan still was not out of the woods.
Speaking to media persons in Islamabad, Qureshi said Indian Prime Minister Narendra Modi might make another 'foolhardy attempt' before going to the polls next month.
He said India has vowed to isolate Pakistan diplomatically, and was sparing no effort to undermine its neighbor at the world forums.
Qureshi's remarks came a day after Pakistan lodged a protest with the Financial Action Task Force (FATF) for making India part of its review group monitoring Pakistan's progress on its 27-point action plan.
Pakistan's finance minister Asad Umar wrote to financial watchdog body's head Marshall Billingslea, saying that Indian involvement would undermine the peer evaluation process in the backdrop of New Delhi's hostility towards Pakistan.
Qureshi said India was habituated to blaming Islamabad without evidence whenever it faced any untoward situation.
"If you raise your hand for friendship then we will hold it; if you show us fist for war, then we will break it," he added.
He said terrorists used militant hideouts in Afghanistan to launch attacks in Pakistan, but Afghanistan always blamed Pakistan for its problems. He said tough time was not over yet and China, like in the past, was standing firmly behind Pakistan.
Meanwhile, Pakistan's foreign Office said the Indian government and the media continue to spread disinformation to mislead the international community and their people for domestic political gains.