By Hanif Ghaffari
Republicans who oppose Trump!
March 15, 2019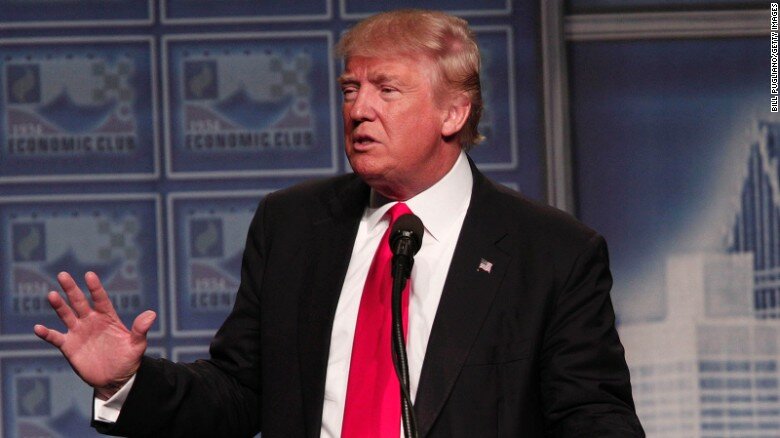 TEHRAN - Recent polls in the state of Iowa have caused concern by U.S. President Donald Trump and his entourage. The desire of some Republican advocates that Trump is no longer at the top of the political equations of the United States has reduced the chances of his victory in the presidential elections of 2020 somewhat. 
As "The Hill" reported, Forty percent of Republicans in Iowa say they hope President Trump faces a primary challenge in 2020, according to a poll published Monday. But the CNN–Des Moines Register–Mediacom poll found that another 41 percent of Iowa Republicans say they don't want Trump to face a primary challenge, while the remaining 19 percent say they aren't sure. Among those who are hopeful for a primary challenge to Trump, 63 percent say they approve of his job as president, according to an accompanying CNN report.
That's below the 97 percent who approve of Trump among those who said they did not want a primary challenger and the president's overall 81 percent approval rating among Republicans in the state.Of those Iowan Republicans who wanted a GOP primary challenger, just 38 percent say they will definitely vote for Trump in 2020.
The Hill continues: The poll's results were based on interviews with 400 registered Republicans from March 3 to 6. The poll has a margin of error of 4.9 percentage points. If Trump were to face a competitive primary challenger, it would be the first notable primary challenge to an incumbent president since 1992, when Pat Buchanan challenged then-President George H.W. Bush. Former Massachusetts Gov. Bill Weld (R) announced last month that we was forming an exploratory committee for a potential 2020 bid, making him the first Republican to take that step in a possible challenge to Trump.
Other Republicans are also considering their own bids, including former Ohio Gov. John Kasich and Maryland Gov. Larry Hogan.
Meanwhile, in the Democrat Party, people like the famous American senator Sanders are waiting for a further decline in the popularity of Trump among Republican voters. They hope that the Republicans who oppose Trump will vote for them. Just like what Trump did in during the 2016 presidential election race! At that time, many of those who intended to vote for Bernie Sanders realized the political betrayal of Hillary Clinton and Democrat leaders. That made some Democrats vote for trump.
Democrat candidates have already begun to compete with each other. Each of them who will be in the final stage of the 2020 presidential election in the United States, hopes to win some Republicans' votes.