Peace in Afghanistan "around the corner": Khan
March 17, 2019 - 10:36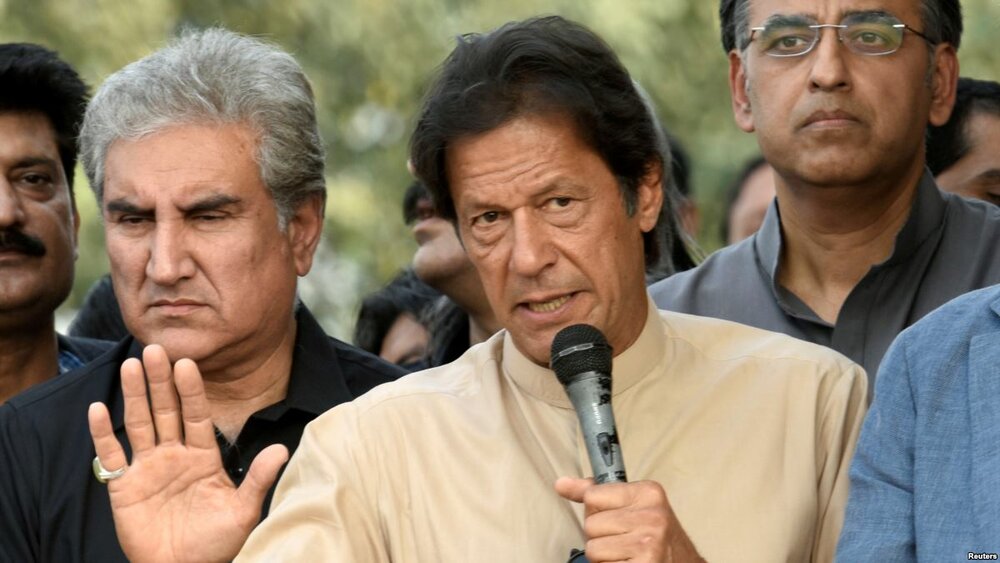 TEHRAN - In Afghanistan's peace process, Pakistan has always had an important role to play and since the new government took over in Islamabad last year, the cooperation has markedly increased.
Speaking at an event in northwestern tribal region of Pakistan on Friday, close to the Afghan border, Pakistan's Prime Minister Imran Khan said that peace in Afghanistan was "around the corner".
Taliban and U.S. officials have been engaged in negotiations over the past many months, reportedly facilitated by the Imran Khan government.
Even though there has been no breakthrough yet and disagreements over ceasefire, intra-Afghan talks and withdrawal of foreign forces persist, Khan said he was optimistic that peace will return to the war-ravaged country soon.
The central focus has been on withdrawal of foreign forces from Afghanistan which observers believe is the only way to ensure peace and stability in the country.
"Negotiations have been initiated with the Taliban. God willing, our brothers in Afghanistan would live together in peace in coming days," Khan said.
He the peace process would result in stability, trade and economic prosperity for the region, and particularly for Afghanistan to enable the war-shattered country stand on its own feet.
Pakistan has long been accused of secretly backing and sheltering leaders of the Taliban insurgency to contain growing influence of arch rival India there, according to analysts.
During the previous government in Islamabad, the regions between the two countries had ebbed. But under Khan, the ties have improved and the peace process has been resurrected.