Iran's Mohammadreza Shajarian honored at Aga Khan Music Awards
April 1, 2019 - 21:54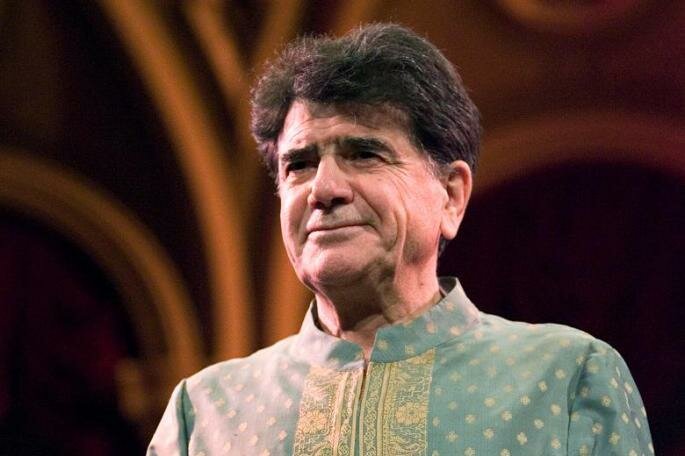 TEHRAN – Iran's legendary vocalist Mohammadreza Shajarian has been honored with Patron's Award at the Aga Khan Music Awards in Lisbon, Portugal.
The honor was conferred on Shajarian "in recognition of his enduring contribution to the musical heritage of humanity, his peerless musical mastery, and his sustained social impact as a performer and teacher, both within Iran and beyond its borders," the organizers said during the awards ceremony held at the Calouste Gulbenkian Foundation on Friday.
Iranian music icon Shajarian who is battling kidney cancer could not attend the ceremony and his daughter, Mojgan, received the award in behalf of her father.
Portuguese-British business magnate Aga Khan established the Aga Khan Music Awards in 2018 to recognize exceptional creativity, promise, and enterprise in music performance, creation, education, preservation and revitalization in societies across the Muslim world.
Egyptian oud virtuoso Mustafa Said won the award in the Performance category, in which ney player Shahu Andalibi, santur player Arash Mohafez, kamancheh player Reza Parvizzadeh and vocalist Nasim Siabishahrivar, all from Iran, also received nominations.
Azerbaijani composer Franghiz Ali-Zadeh received the award in the Creation section.
The award in in the Education category went to the Omnibus Ensemble from Uzbekistan and Badiaa Bouhrizi, underground composer and singer from Tunisia, honored in the Social Inclusion section.
Malian musician Oumou Sangare and her fellow kora player, Ballake Sissoko, and Iranian tar virtuoso Dariush Talai shared the award in the Distinguished and Enduring Contributions section.
Tajik musician Farhod Halimov and the Gurminj Museum of Musical Instruments in Dushanbe, Tajikistan won the award in the Preservation, Revitalization, and Dissemination category.
Photo: Iran's legendary vocalist Mohammadreza Shajarian in an undated photo.
MMS