Iraqi PM Adel Abdel Mahdi arrives in Tehran
April 6, 2019 - 10:54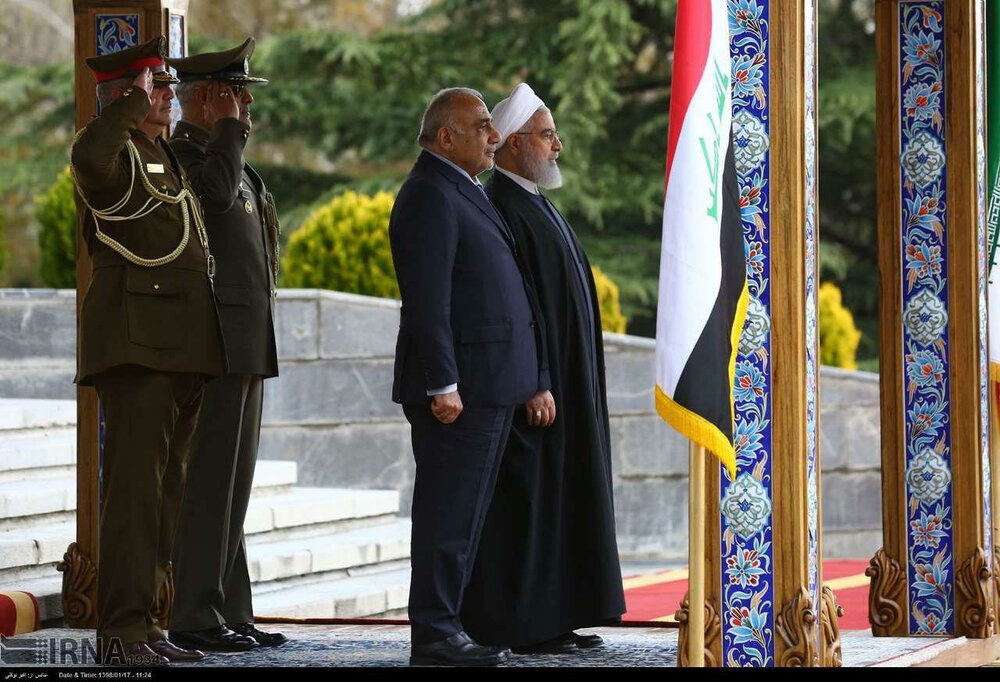 TEHRAN – Iraqi Prime Minister Adel Abdel Mahdi arrived in Tehran on Saturday morning at the head of a high-ranking economic and political delegation.
Adel Mahdi was welcomed at Mehrabad International Airport by Foreign Minister Mohammad Javad Zarif.
The prime minister was also officially welcomed by President Hassan Rouhani at Saadabad Palace.
The prime minister's visit to Tehran follows Rouhani's trip to Iraq in March.
During his two-day stay in Iran, Abdel Mahdi will hold talks with high-ranking Iranian officials and participate at the third Iran-Iraq joint economic meeting hosted by the two countries' joint chamber of commerce.
The first and second joint economic meetings were held in Baghdad in March at the presence of Zarif and Rouhani.
Visiting the shrine of Imam Reza (AS), the eighth Shia Imam, in Mashhad is also among the Iraqi prime minister's itinerary.
PA/PA