Oman is important nodal point in Iran's strategic orbit: Adib-Moghaddam
April 12, 2019 - 13:9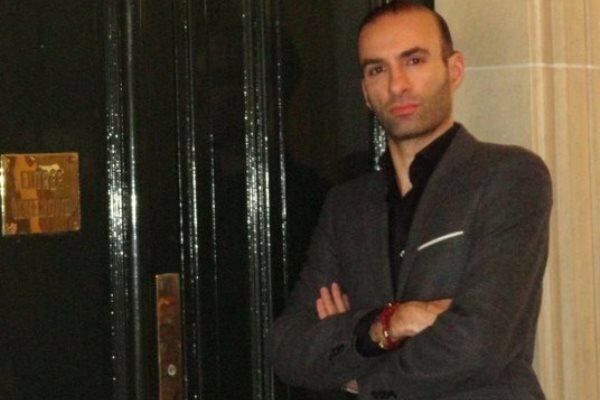 TEHRAN-Professor Arshin Adib-Moghaddam, Chair of the Centre for Iranian Studies at the London Middle East Institute believes that "Oman is certainly an important nodal point in Iran's strategic orbit."
Professor in Global Thought and Comparative Philosophies and Chair of the Centre for Iranian Studies at the London Middle East Institute, also adds that "Oman has played an intermediate role in many conflicts of the region and it will continue to do so."
Here is the full text of the interview:
Q: The United States clinched a strategic port deal with Oman which U.S. officials say will allow the U.S. military better access the Persian Gulf region and reduce the need to send ships through the Strait of Hormuz, a maritime choke point off Iran. What is the importance of this deal for U.S. from strategic aspects?
A: The Trump administration is overselling and overmarketing this deal. In any serious conflict, their contingencies in the Persian Gulf would still have to rely on the Strait of Hormuz. There are two causes for this decision: First, it is an admission that Iranian military capabilities are sophisticated enough to control access to the Strait of Hormuz, if necessary. And secondly, it indicates Washington's increasing nervousness about the global reach of China, in particular with reference to their first overseas military base at Bab al-Mandeb in Djibouti. China is also the major investor in Oman, even next to the proposed base in Duqm/Oman.
Q: Why Oman accept this deal on this time?
A: In a region with endemic conflict such as West Asia, small states such as Oman will always outsource their security guarantees. This is why securing stability and peace is the cornerstone of a functioning, self-sufficient security architecture which should be the ultimate aim for the governments of this region. Apart from the security dividend that Oman calculates in its favor, the country is also seeing this deal as a major foreign investment into one of the most deprived areas of the country.
Q: How can Oman balance its foreign policy with Iran and U.S. under this deal?
A: Oman has played an intermediate role in many conflicts of the region and it will continue to do so. Having said that, this deal will make it that much more difficult to be seen as an honest broker. Essentially, Oman has outsourced its security to one of the major causes of insecurity, i.e. the United States. The only way out of this conundrum would be to work out a deal with China and/or Russia in order to ensure that Oman will be seen as an independent actor. All of this is simple Political Science.
Q: Will this deal impact on Oman relation with Iran?
A: Inevitably, Oman will be perceived as a rather less autonomous actor which is dependent in one way or another on the political wind blowing from Washington. This is not a good position to be in for a country with a proud independent history. Iran can't be oblivious of this facor. Having said that, Iran would pursue its interests nonetheless and Oman is certainly an important nodal point in Iran's strategic orbit.