Children's play "The Gruffalo" goes on stage in Yazd
April 14, 2019 - 18:50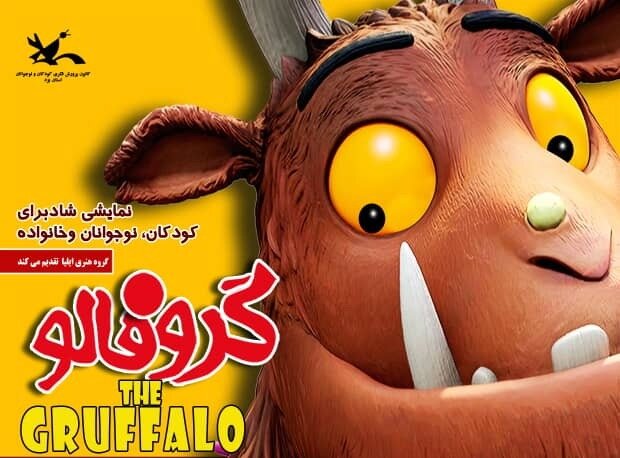 TEHRAN – "The Gruffalo", a play based on a children's book by English writer Julia Donaldson, is currently on stage at the Yazd branch of the Institute for Intellectual Development of Children and Young Adults (IIDCYA), the IIDCYA announced on Sunday. 
Arash Sharifzadeh is the director of the play, which has been dramatized by Iranian playwright Bahram Jalalipur.
"The Gruffalo" tells the story of a clever mouse, who goes for a walk in a jungle. To scare other animals such as the fox, the owl and the snake who intend to eat him, he invents a monster called Gruffalo as his friend.
The animals flee when they hear about Gruffalo, which is a half grizzly bear and half buffalo. But this is not the end of the story as the mouse must confront a real Gruffalo.
Nasser Ahmadifar, Parisima Benmaran and Saeid Musavi are the main members of the cast for the play, which has been acclaimed in several Iranian and international events.
"The Gruffalo" will be on stage for about one month.
Photo: A poster for "The Gruffalo".
ABU/MMS/YAW