Over $1.6b to be allocated for flood compensation
April 17, 2019 - 21:43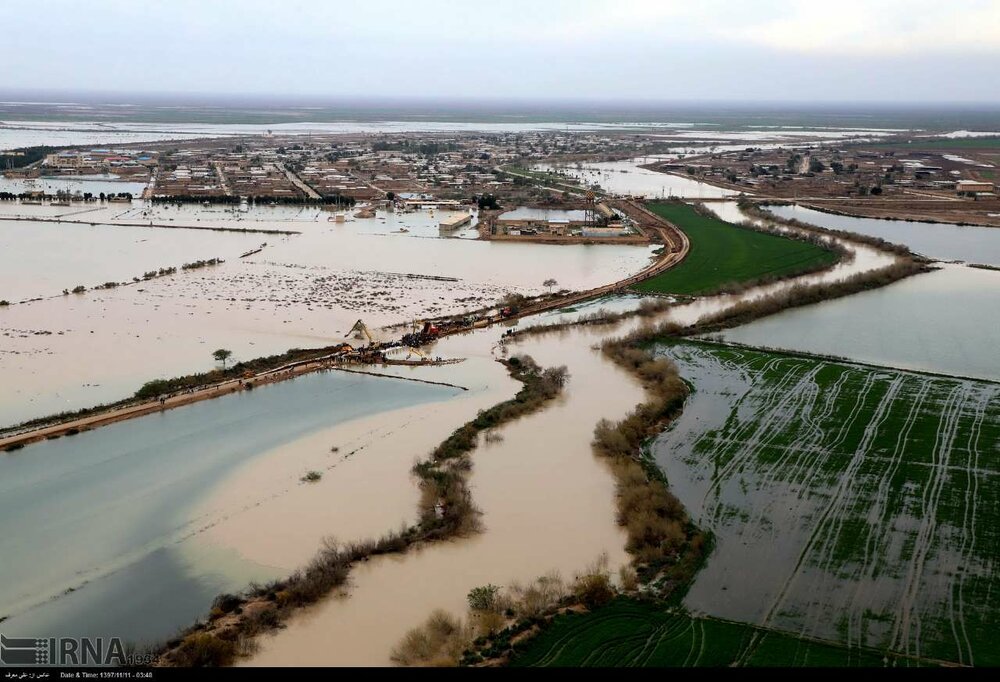 TEHRAN - Head of Iran's Planning and Budget Organization Mohammad Baqer Nobakht announced on Wednesday that at least 70 trillion rials (about $1.66 billion) is going to be allocated for compensating losses incurred to those who have been affected by recent floods in the country.
In late March, President Hassan Rouhani promised compensation to all those affected by flash floods.
Rouhani assured citizens, especially flood-affected farmers, that all losses will be compensated.
About 1,900 cities and villages in Iran were affected by floods and exceptionally heavy rains since March 19.
Iranian Ministry of Agriculture estimated the damages caused by the recent floods to the country's agricultural sector at 46.6 trillion rials (nearly $1.1 billion).
According to the director general of the Crisis Management and Reduction of Hazards Bureau with the Ministry of Agriculture, 49 percent of the damages caused by the recent floods has been to the farming sector, 22 percent to water, soil and infrastructure subsectors, 16 percent to the horticulture sector and 13 percent to livestock, poultry and aquatic sectors.
EF/MA