Particulate matters 20 times above safe levels in southeastern Iran
April 24, 2019 - 22:52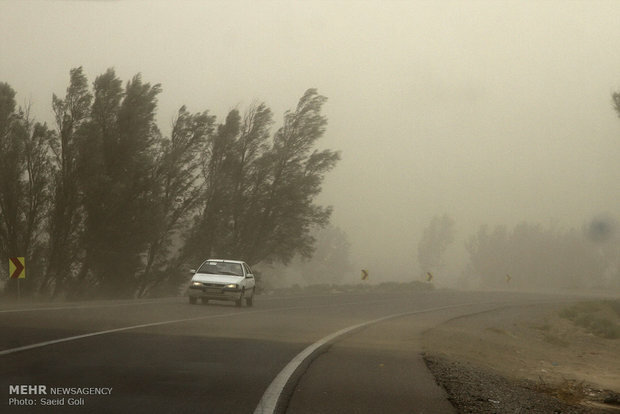 TEHRAN – Severe particulate matter (PM) pollution reached its highest points exceeding the standard levels by 20 times in Zabol county located in Sistan-Baluchestan province, southeastern part of the country, the provincial meteorological organization chief has announced.
Sand and dust storms speeding up to 97 kilometers per hour led PM concentration to reach 2,957 micrograms per cubic meters in the city of Zabol, IRNA quoted Mohsen Heidari as saying on Wednesday.
Other cities in northern part of the province are also affected with high levels of particulate matters, he lamented.
In November 2018, Abdolrahman Shahnavazi, head of Sistan-Baluchestan disaster mitigation and management organization announced that storms reaching speeds up to 112 kilometers per hour led to PM concentration heading for 6,262 micrograms, which is 42 times above the safe levels.
In August 2018, it was announced that strong SDSs as fast as 100 kilometers per hour speed have stricken Sistan-Baluchestan province for 19 times since the beginning of the last [Iranian calendar] year (March 21, 2018).
FB/MQ/MG