World has seen IRGC's positive measures: cleric
April 26, 2019 - 19:49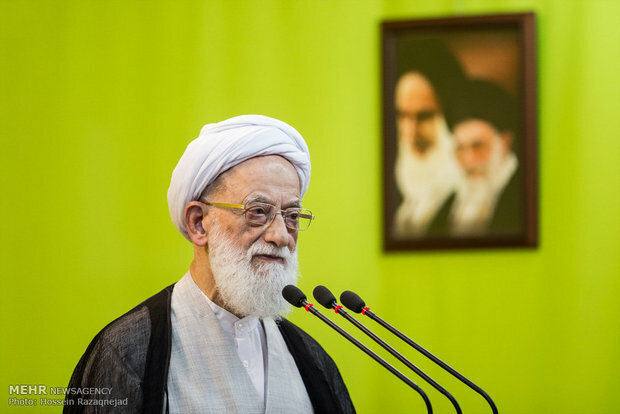 TEHRAN – Ayatollah Mohammad Emami Kashani, a Tehran Friday prayer leader, says the world has witnessed "positive measures" by the Iranian armed forces, including the Islamic Revolution Guards Corps (IRGC).
Addressing worshipers, Emami Kashani said Iran's armed forces merely defend Islam, the nation and the country.
"The U.S. has declared the Guards as terrorist but we should see who the terrorist is," he said. "The terrorist is in America and their measures."
He also said terrorism is incompatible with teachings of Islam and that Daesh (ISIL) terror group was created by the U.S.
MH/PA