Ex-Iran coach Carlos Queiroz fires back at his critics
April 27, 2019 - 14:56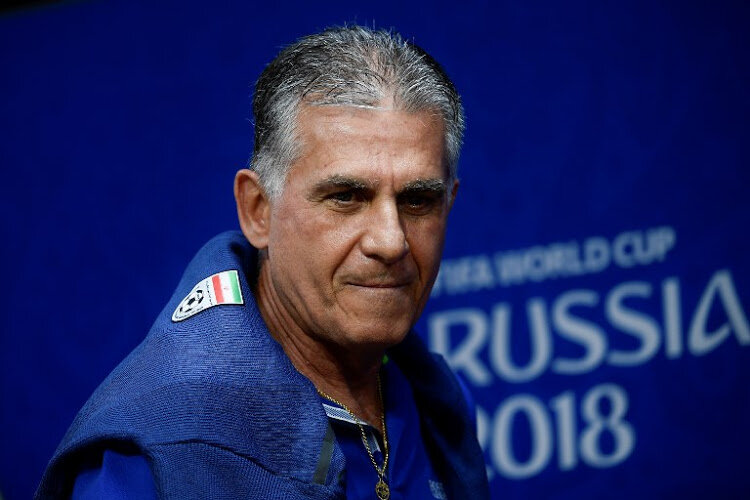 TEHRAN – Former Iran coach Carlos Queiroz has fired back at his critics with the message: "I don't care what they think about me."
The Portuguese tactician spent eight years as Iran trainer and coached 100th match in 3-0 defeat by Japan in the 2019 AFC Asian Cup semis.
After eight years in charge of the Iran national team, Queiroz called time on his career, following a 3-0 defeat by Japan at the competition's semis.
The Portuguese manager's highlights during his time with Iran include two trips to the FIFA World Cup, becoming the first coach of the Iranian national team to lead the nation to consecutive world finals. On both occasions, Team Melli failed to progress past the group stage.
The former Real Madrid coach took charge of Colombia national football team after parting ways with Team Melli.
About three months after parting company with Iran, the 66-year-old coach has talked about a variety of topics in an exclusive interview with Tehran Times.
Tehran Times: First of all, Colombia prepare for the 2019 Copa America, where they will open the campaign with a match against Lionel Messi's Argentina in Group B. Do you think Colombia have any chance of winning the competition for the second time?
- I do believe Colombia take advantage of good players with good experience. I trust Colombia and they always have a good chance to win the next game.
Tehran Times: You led Iran to back-to-back appearances at the World Cup. Do you think there is a chance for you to stay with the South American football team for many years?
- In my coaching life I only care about quality delivery not quantity delivery.
Tehran Times: You have lodged a complaint to FIFA against the Iranian Football Federation (FFIRI) for your unpaid wages. Iran chief President Mehdi Taj has said that the non-payment was due to sanctions which restrict bank transfers. Is there a better way to solve the problem?
-Mr. Taj is misleading the public opinion in order to hide and scape from his responsibilities and faults. It has nothing to do with restrict bank transfers. It only happened because the president of football federation failed to honor his word and dignity. It happened because he failed to do his promises and guaranties.
FFIRI vice President Dr. Eslamian, Team Melli players and staff are witnesses of all these things. In one single word, Mr. Taj lies to everyone.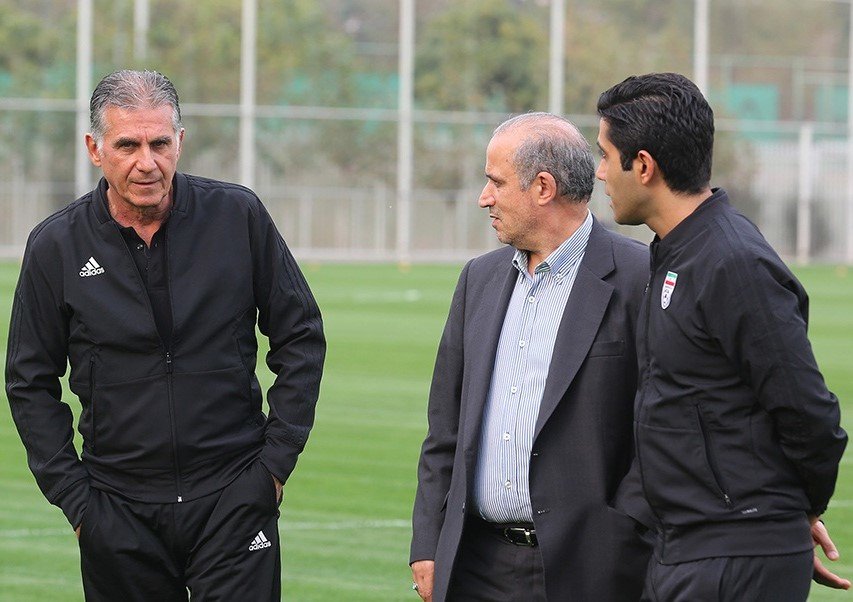 Tehran Times: Many Iranian fans like you as a coach who has given their team a chance to play in two successive World Cups. On contrary, there is a lot of people who were not satisfied with the way your team played in the competitions. How is your message for both of them now?
-As you said, Iranian fans like me!! Who cares about the others? We worked and played for the Iranian fans, for the people. So, my answer to Iranian fans is I'm filled with pride and gratitude for that. I'm indifference to the others and the fact that I feel really sorry to make them jealous of me.
Tehran Times: Iran showed a series of good eye-catching matches in Brazil and Russia but Team Melli failed to do well in the 2015 and 2019 AFC Asian Cups. 10-man Iran lost to Iraq on penalties despite showing an attacking football. But in the UAE, your team – the critics say – had so many technical problems and you didn't select the best players for some reasons you know. You lost to Japan 3-0, while Iran could have won the match. Honestly, what was the problem?
- You ask me about japan game. On behalf of Team Melli, I have the right to ask who was there in the UAE to support Team Melli? Nobody was there unless the people, the players and staff and AFC vice president Mr. Ali Kafashian. Not even the president of Iran football federation was there to support Team Melli. I wish all Iranian nation the best and I wish all Team Melli fans happiness and peace.
Tehran Times: Carlos Queiroz looked different after the 2018 World Cup. Your assistants also made controversial comments, maybe in support of you. The reality is it was disturbing the peace. You also made comments ahead and during the competition against some teams, coaches and officials. If you turn back the clock a few months you could have changed the way you did.
-With all due respect, I totally disagree with your opinion. It was exactly the opposite. We were attacked by some peopel with a dirty, fake and false accusations and the federation board did nothing to stop it or protect Team Melli head coach, staff and even Team Melli players.
The question is, you know who they are and how they did it. Unfortunately, some press in Iran do not have the courage to put their masks down and they also support them. They keep spreading fake propaganda. But the Iranian fans show that they're not stupid and know the truth, no matter what.
Tehran Times: Carlos Queiroz made the Iranian nation proud by leading Team Melli to two World Cups in a row. Also, Branko Ivankovic made history by leading Persepolis to their first-ever AFC Champions League final. You and Branko helped the Iranian football shine in the world and Asia. Both of you fight for your teams as well. Honestly tell us how do you feel about Ivankovic and Persepolis fans at the moment?
- Thank you very much for your comment "Carlos Queiroz made the Iranian nation proud." There is no better reward I could have received in my life for the services to Team Melli.
And again, who cares about those critics? Confused about what was happening. There is a difference between the critics and Team Melli's enemies. Where had they been when we needed support? Where had they been when we needed financial support, equipment, friendly games, training camp? And you want me to talk and give importance to these people?
Interview by Masoud Hossein